Finance for Opticians: Every funding solution your opticians practice will ever need is here
We understand your profession - and every solution to bring you the finance you need.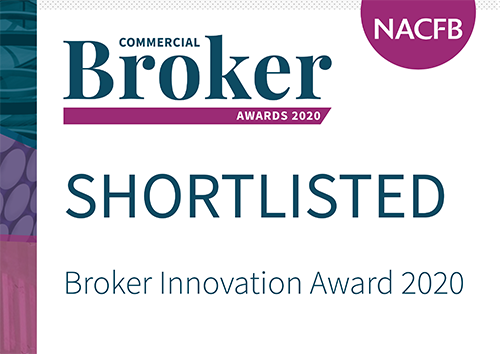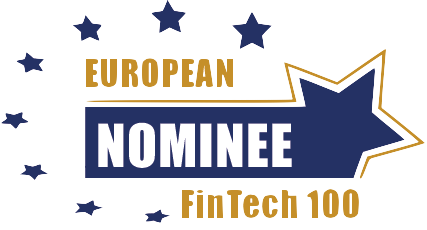 Asset Finance
Spread the cost of any opticians equipment

Use the latest ophthalmic technology

Buy over up to 60 months or lease

Release cash tied up in equipment
Practice Development
Opticians get 100% funding

Buy premises with a commerial mortgage from 2% above base rate

Buy your competitors

Take on staff, expand your practice
Any funding need
Release wealth from your practice with a goodwill loan

Tax bill? Spread the cost

Lending to let you buy in as a partner

Fund marketing - training - development
Talk to Rangewell – the business finance experts
At Rangewell our team of business finance experts work across the entire lending market. We know the lenders who understand your professional needs, and can deliver the funding solutions designed to help you run and develop your opticians practice
Finding better financial solutions for opticians starts with a call to Rangewell.
including 100% deals
As an optician with a practice to run you need finance that recognises your professional status and the challenges you face. At Rangewell we work harder to help you find it. Remember, as an optician you have a special status - lenders may be able to offer 100% finance for many of your business needs.
Funding for opticians equipment
Whether you are starting up, buying into an existing practice, or ready to move your current business on, specialist equipment is vital. From a smart mirror to a keratometer, you need the latest equipment both in your consulting room and in your shop.
At Rangewell we have found that Asset Funding can often provide the most cost-effective solutions:
Hire Purchase
If you need equipment that you want to go on giving service for years, Hire Purchase can provide the solution.
Leases
If you need the latest equipment without the cost of owning it, leasing will give you the freedom and flexibility you need.
New or used?
Good quality used equipment can be a sound investment, especially if you are setting up a new practice. However, many opticians miss out on the potential savings because they believe they need to find cash to pay for it.
At Rangewell we can help you spread the cost of used as well as new assets with Asset Finance. Find out more here.
Vehicle finance for opticians
Asset finance can also be the most cost-effective way to provide vehicles.
See how Asset Finance and Vehicle Finance could help you cut the cost of the vehicles you need.
Funding to buy an opticians practice
Buying an existing practice may require a substantial investment, but it may be possible to arrange a straightforward business loan to help you buy your first practice. 
If you are thinking of buying into a large practice, you may need to do so as a partner - or buy out a partner who may be retiring. Buy-in and Buyout Finance recognises the challenges and provides funding tailored to help you make full use of the opportunity. 
If you want to buy additional practices, dedicated acquisitions finance may be available. Find out more here.
Buying an optician franchise
Franchising is becoming an important development in the UK high street. An optician franchise will mean a substantial initial fee, a monthly fee and additional expenses for specified equipment and shopfitting. Conventional business lenders, such as banks, may not be able to help, as your business is technically a start-up, lacking a business history.
A Franchise Loan package may provide the solution.
Funding to buy your opticians premises
Premises in a good location, ideally with parking and public transport nearby, will be a major cost for your optician practice. You may need to borrow for the deposit on a long-term lease. Alternatively, you might want to buy with a Commercial Mortgage.
Commercial Property Finance is arranged on an individual basis.
Funding to refurbish your opticians' premises
You need to present a stylish and modern interior to bring in customers. Find out more about finance for refurbishment.
Funding opticians with a Practice Loan
This type of lending recognises your status and does not require security. It can provide a relatively high level of funding at a preferential rate of interest, which you may use for any purpose connected with your practice.
Contact us to find out more about whether a Practice Loan could benefit your optician business.
Tax Loans
Tax loans help you to spread the cost of your quarterly and annual tax demands into affordable monthly payments.
Our finance experts can help you deal with your tax bills.
Working Capital Finance for opticians
Working Capital Finance is designed to boost the working capital available to a business. It's often used to provide cash to pay staff and suppliers while business is slow during the early weeks and months of opening a practice or during a period of growth. It is designed to be repaid in the short- to medium-term.
Our finance experts can help solve your working capital needs. 
We can also help you find solutions if you want a capital injection for your practice - or to find out more about capital release.
Growth Finance for opticians
Large-scale finance can be vital if you have major plans for your practice, such as acquiring a competitor. Growth finance is a special type of funding designed to fund your growth plans.
Even if you do not have the long trading history and profit record that lenders usually require, we can help you find solutions.
Get our help in finding the most competitive lending for your needs.
Goodwill Loans for opticians
Goodwill Loans, also known as Cash Outs, use the value in your business as the security for a loan, and may provide a sum comparable to your annual turnover. This type of lending is suitable for any purpose inside or outside the business. Many opticians use it to fund investments or property purchases.
We can help you find the most appropriate lending.
Unsecured and Secured Loans for opticians
Whatever your business finance need, we can work with you to find a financial solution. Find out more about Unsecured loans and Secured loans.
REAL EXAMPLES OF WHAT WE CAN DO
Help arrange jigsaw funding for an optician to support a premises purchase

Find a lender to provide the most competitive commercial mortgage to acquire premises

Help set up a 100% funding plan for a new opthamologist to buy an existing opticians business

Help arrange funding for every stage of an optician's expansion programme

Find the most effective source of funding to allow an optician to take on a newly qualified ophthalmologist

Find funding to allow an optician to buy a beachside development in Portugal
Jigsaw funding for your optician's practice
If you have a major project, such as acquiring another practice, you may require funding from more than one source. At Rangewell, we are experienced in creating this kind of 'Jigsaw' funding, which allows us to use our financial expertise to provide the most cost-effective solution for each aspect of your financial plans.
Contact us to discuss how 'jigsaw' funding can provide answers for you.
Whatever your funding need, we've got opticians covered:
You can also source additional, specialised support from our Opticians' Directory - featuring everything from opticians equipment suppliers to specialised financial advisors for opticians, and more.
what opticians say about Rangewell funding solutions...
Being able to tap into the value of the practice without taking money out of it seems impossible. Rangewell helped me do it.
I wanted to completely re-equip my consulting room. I did it without investing a penny up front.
I want to open a branch in the next town. I'll need shop premises, shop fittings, equipment - Rangewell have the answers.
Discover your range of finance. Every type of finance for every type of business.
Our goal is very simple - to help businesses find the right type of finance as quickly, transparently and painlessly as possible.
Find Funding
Helping you build your profits
Reduce or eliminate capital costs
Asset finance avoids upfront costs for major equipment by letting you spread it over months or years.
Cover all your equipment
A single arrangement can cover items from multiple suppliers.
Repayments that work with your operating budget
Your funding can be tailored to your needs and resources, and to fit your monthly budget.
Buy your premises
Buying your premises with a commercial mortgage can actually cut your outgoings, and help you secure an appreciating asset.
Support your operating costs
The first weeks and months of a new practice can be challenging. We can provide solutions to help you find your feet.
Better than 0% finance deals
Some suppliers may offer 0% finance. Call Rangewell to see how you can pay less than with these 'interest free' deals.
Sorry, we don't have any articles available on this topic.
Download Rangewell's free and detailed guide to business lending
What kinds of business funding are available and which lenders are experienced at providing finance to the opticians sector?

How can they provide extra funds for you - without reducing funds available for your business?

Why you must find the right lender to cut costs

The downsides of borrowing

Guarantees and security

How important is it to choose a lender that is authorised and regulated by the financial conduct authority?

Find business finance packages for any purpose for optician practices, including to help with cash flow, working capital finance, premises funding or even equipment finance

Is business finance limited to companies based in the UK only?

Will it be hard work to apply for finance? What paperwork you will need to submit with your application

Key financial terms explained, such as credit lines, Asset Finance, Merchant Cash Advance and terms. 
An additional commitment
Borrowing may be a long-term commitment, with ongoing monthly repayments which will affect your cashflow.
You may need to repay
If you sell your business, you may need to repay your borrowing.
Borrowing may be a personal liability
Lending will be secured on your practice, but you may be personally responsible for repayment with some types of loan.
Our service is...
Impartial
Transparent and independent, treating all lenders equally, finding the best deals.
In-depth
Every type of finance for every type of business from the entire market - over 300 lenders.
In-person
Specialist Finance Experts support you every step of the way.
Free
We make no charge of any kind when we help you find the loan you need.
Frequently asked questions
Have A Question?
Rangewell helps every type of business find every type of finance. We do so in a quick, simple and transparent manner.

Our mission is to help UK businesses find, compare and apply for business finance in a easy and straightforward way as possible. The ability to apply for business finance in under 5 minutes means that applying for finance through our platform could not be easier.

Real Business Finance Experts work alongside our platform to help and support every application and are available every step of the way.

What makes Rangewell unique?

Rangewell are unique

We are the only provider to comprehensively and independently map over 300 business finance lenders and 23,000 business finance products in the UK - so you don't have to.
We have real Business Finance Experts working alongside our platform who help and support businesses every step of the way.
Question Not Answered?
If your question hasn't been answered above, please get in touch with us and we'll be happy to help.