Commercial Property Finance: Buying premises for your business or investment
Buying your business premises or buying for investment - we can help you find the Commercial Property Finance deal that's right for you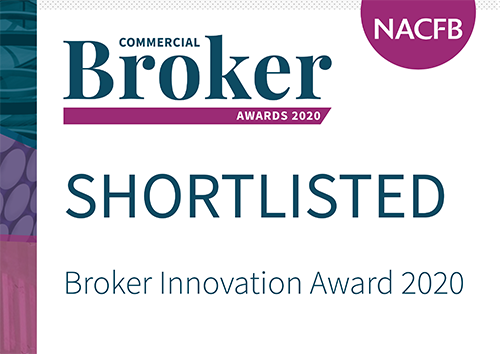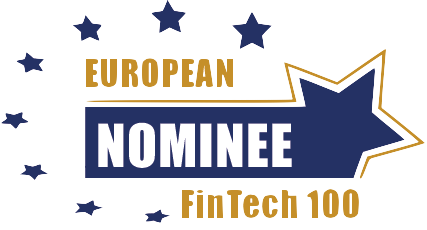 Large scale borrowing
Terms up to 20 years

£50,000 – No Maximum

Rates from 2% over base rate

Individual arrangements tailored to your circumstances
Designed around your needs
Repayments geared to your turnover

Adverse Credit – no problem

No Income Proof Required

Repayment and interest only available
Versatile
Refinance existing property

Up to 80% Loan to Value available

Purchase land, premises or investment property

Commercial, Residential and Land
Commercial property can be more than simply necessity for your business, it can be a rewarding investment.
Buying the right commercial property can provide premises for your business, which can reduce your outgoings and create a valuable additional asset for your business.
It can also be a way of buying into the property market to that you can let out to generate an income, as well as capital growth.
As with residential property, location is of prime importance. You will also need to consider how the property will be used, and whether there are any restrictions on the uses it can be put to.
The usage classes for property are:
A1 shops
A2 financial and professional services
A3 restaurants and cafés
A4 drinking establishments
A5 takeaways
B1 business
B2 industrial
B8 storage or distribution
C1 hotels
C2 residential institutions
C2A secure residential institution
C3 homes
C4 houses in multiple occupation
D1 non-residential institutions
D2 assembly and leisure
If you intend to redevelop the building or alter its intended use, you may require planning permission.
Buying property with a Commercial Mortgage
A Commercial Mortgage is one of the most common forms of finance used to buy a commercial property. These operate much like a residential mortgage, with a large loan secured on the property itself.
Generally, Commercial Mortgages are for 15 years or more and, as with a residential mortgage, the premises will be at risk if you are unable to keep up your repayments
Unlike a residential mortgage, the rates for a Commercial Mortgage are arranged on an individual basis. Lenders will look at your business, your accounts and projections to ensure that it has a future and set interest rates based on the level of risk they believe it presents.
There will be valuation, arrangement and legal fees to consider. There can also be additional costs associated with a Commercial Mortgage for the services of professional advisors.
How much can you borrow?
Because of the legal and administrative costs, it is uneconomic to borrow less than £50,000 with a Commercial Mortgage, and some lenders have a minimum of £75,000 or more, but there is no set upper limit.
Typical loan-to-value ratios for a new business with no trading history will be a maximum of 50% of the purchase price. Owner-occupied businesses such as offices or shops can normally get a maximum loan-to-value of around 80%.
Commercial Mortgages can be used for three purposes:
Owner-occupied premises
Commercial Mortgages for owner-occupiers allow a company to purchase the premises where it operates to buy new premises to move into.
Residential buy-to-let
Commercial Mortgages can be used to fund the purchase of residential property to be let out. This approach is commonly used by professional landlords as well as buy to let limited companies to help build a property portfolio.
Commercial buy-to-let
Commercial Mortgages can also fund commercial buy to lets, so you could, for example, buy a warehouse and let it out to another business.
Repaying the mortgage
Commercial Mortgage deals are either fixed-rate or variable rate. Fixed rate deals are usually between two and five years. On the other hand, taking a variable rate mortgage will allow you to benefit from any reductions in the base rate, but will also mean repayments may increase if the base rate increases.
You may also be able to choose a repayment mortgage option where you pay the capital and interest back each month or an interest-only mortgage, where you only pay the interest back each month. If you choose this option, the lender will seek evidence of an appropriate investment policy that will cover the outstanding capital at the end of the loan term.
Other types of Commercial Property Finance
Although Commercial Mortgages are a popular form of funding for commercial property, several other solutions exist which can provide solutions for particular purposes.
Property Development Finance
Property Development Finance usually in the form of a short-term loan that can be used for the development of a new building project, or refurbishment of an existing property.
Lenders may advance up to 70% of the gross development value, and terms can be up to 24 months.
Find out more about Property Development Finance here. 
Bridging Finance
Bridging Finance is a short-term finance solution used by property developers and investors, which provides a quick way to finance the purchase of a property. The lender will take First Charge on your property, and will seek an exit once the loan has come to term.
Find out more about Bridging Finance here. 
Auction Finance
Auction Finance is a way of arranging funding in advance of an auction. It can help you know how much you can bid on a particular property.
Find out more about Auction Finance here.
REAL EXAMPLES OF WHAT WE CAN DO
Help a first time landlord buy an old school for conversion into commercial units

Find the most competitive funding for a business wanting to buy its offices

Find finance for an industrial unit operator buy an adjacent site to expand

Source funding to allow a landlord to build his property portfolio

Arrange funding for a transport company to buy a regional depot
Commercial property solutions from Rangewell
Commercial property involves high costs, and it is important to have expert help to get the kind of funding that will help you reduce your outgoings.
At Rangewell, we have access to the full range of funding from lenders across the market, including Property Development Finance and Development Exit Finance and for all types of property businesses:
It lets us use our property finance expertise to support your business – and ensure that you have the financial solutions you need.
ANY PROPERTY USED AS SECURITY, WHICH MAY INCLUDE YOUR HOME, MAY BE REPOSSESSED IF YOU DO NOT KEEP UP REPAYMENTS ON YOUR MORTGAGE.
When the opportunity to buy our office premises came up, it was too good to miss - we pay less each month and we'll own it outright.
You need to build a portfolio fast if you are serious about a property business. Rangewell help us find the solutions we need.
Using a commercial mortgage has let me buy the land next to my business park - I will be building new units on it.
Discover your range of finance. Every type of finance for every type of business.
Our goal is very simple - to help businesses find the right type of finance as quickly, transparently and painlessly as possible.
Find Funding
Helping you build your profits
Buy a property for your business
Commercial mortgages can you buy your current business premises, or new premises to move into – and secure a valuable asset.
Buy an investment property
Commercial mortgages can help you purchase a property to be let out – helping professional landlords and buy-to-let companies to build up a property portfolio.
Buy at auction
Buying a commercial property at auction depends on having access to a large reserve of cash. Auction finance is designed to help.
Short-term and long-term funding
Many deals are based on short-term finance with a bridging loan to allow them to be progressed fast - and then refinanced with a commercial mortgage to reduce costs for the long-term.
Build a property portfolio
Commercial mortgages can be the simple way to build a property portfolio, for residential or commercial buy to let or for development.
Gain an appreciating asset for your business
Buying your own premises can be a valuable asset for your business which could offer the prospect of capital growth.
Download Rangewell's free and detailed guide to Commercial Property Finance
What types of funding are available for commercial property?

How do commercial mortgages differ from residential mortgages

How can refinance free up funds?

What are the restrictions?

The downsides and how to avoid them

Paperwork you need to provide with your application

Can refinancing a commercial mortgage help businesses with cash flow?

Do all lenders have to be authorised and regulated by the Financial Conduct Authority?

Is a bridging loan classed as short term business finance? 

Must my business have a registered office in England/be registered in England to qualify for a business mortgage? 

 What interest rate can I expect with property development finance?

What about commercial owner-occupied/residential mortgages or buy to let mortgages?

 Am I able to refinance an existing commercial mortgage?

Download this free resource on financing a commercial property
Costs may be higher than you expect
Interest rates on Commercial Property Funding are set on an individual basis and may be higher than a residential mortgage. Legal and other costs may also be higher.
Rates are variable
Although you may be able to fix interest rates for an initial period, the rates will be variable over the longer term. This means that your monthly outgoings could increase in the future.
The risk of loss
Any property used as security, which may include your home, may be repossessed if you do not keep up repayments on your mortgage.
Our service is...
Impartial
Transparent and independent, treating all lenders equally, finding the best deals.
In-depth
Every type of finance for every type of business from the entire market - over 300 lenders.
In-person
Specialist Finance Experts support you every step of the way.
Free
We make no charge of any kind when we help you find the loan you need.
Frequently asked questions
Have A Question?
Can I reclaim VAT on purchase of commercial property?

If the vendor has taken the decision to Opt To Tax and you are running a VAT registered business, you may be able to reclaim the VAT – but you should discuss this with an expert advisor.

Is VAT payable on commercial property purchase?

As a general rule, selling of commercial property is exempt from VAT, which means you do not have to pay VAT on the purchase price - unless the vendor has taken the decision to Opt To Tax.

What does a commercial property solicitor do?

A commercial property solicitor will take care of all aspects of the legal side of a property sale or purchase, to ensure that you have full title and the vendor recieves payment.
Question Not Answered?
If your question hasn't been answered above, please get in touch with us and we'll be happy to help.