Commercial Mortgages: Large-scale funding for your business
Buy property - or refinance your existing property, and spread the repayments over up to 20 years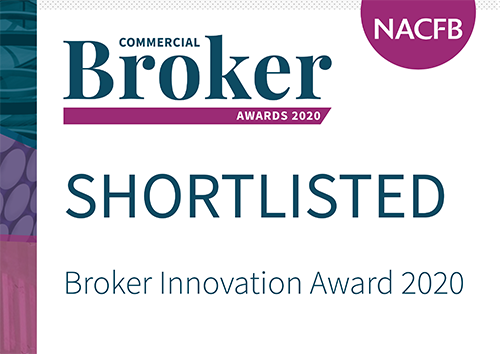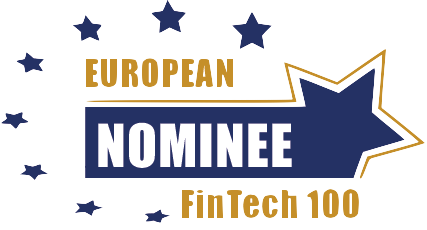 invest in property
Terms up to 20 years

£50,000 – No Maximum

Up to 80% Loan to Value available

Rates from 2% over base rate
Flexible
Individual arrangements tailored to your circumstances

Adverse Credit – no problem

Repayments geared to your turnover

Repayment and interest only available
Raise large scale funding
Refinance existing property

Use funds for any business purpose

Purchase land, premises or investment property

Commercial, Residential and Land
Talk to Rangewell – the business finance experts
Commercial mortgages can let you buy premises or raise a high level of funding. We know all the commercial mortgage providers in the UK - we can help you find the most competitive commercial mortgage deal, however you want to use the funds..
If you want to buy commercial property, you need a Commercial Mortgage.
Commercial Mortgages take over where Business Loans finish, to provide large-scale finance. This finance is the obvious solution when you want to buy a property for your business or for investment - but a Commercial Mortgage could also provide a cost-effective way to raise funding for any other large-scale business cost.
What is a Commercial Mortgage?
A Commercial Mortgage is a loan secured on property and works much like a residential mortgage. If you want to buy premises or land for your business to use, or a property to let out or develop as an investment, it can provide the level of lending you need.
You can:
Buy the premises for your business to work in – building up a valuable business asset and increasing your security
Buy additional premises or land for expansion
Buy premises or land for development –new-build, conversion or refurbishment
Buy a commercial or residential property to let out
Raise cash with a mortgage on land or buildings you already own – and use it for any purpose
Raise money for any business purpose
A Commercial Mortgage also lets you raise large-scale funding.
You raise a new Commercial Mortgage on your existing property. You receive a cash lump sum to use as you wish and make monthly repayments until the loan is paid off. So, if you already own premises, such as an office, factory or other commercial facility, you can use it to raise money, providing a cost-effective way to invest in your business, buy another or deal with a temporary cash flow issue.
How much can you borrow?
Because of the legal and administrative costs, it is uneconomic to borrow less than £50,000 with a Commercial Mortgage, and some lenders have a minimum of £75,000 or more, but there is no set upper limit.
Typical loan-to-value ratios for a new business with no trading history will be a maximum of 50% of the purchase price. Owner-occupied businesses such as offices or shops can normally get a maximum loan-to-value of around 80%.
What will it cost?
Repayment options are similar to those for the residential market, but interest rates will be a little higher.
The actual rate you pay will be set by the lender on an individual basis. An established business with good prospects should be able to secure the most attractive rate.
There will be valuation, arrangement and legal fees.
Getting professional help with arranging a Commercial Mortgage can help you make substantial savings.
Why you need Rangewell to set up a Commercial Mortgage
Finding the most competitive mortgage deal across the entire market takes time and expertise.
At Rangewell, we have the expertise you need. We know the lenders who can offer the most competitive rates for all types of finance - including Commercial Mortgages. We can work with you to ensure that a commercial mortgage really is the solution you need, and look at the alternatives.
Then we can help you refine your application and present it to the most appropriate lenders.
Commercial Mortgages may be complicated to set up. We can help you through every step of the process.
REAL EXAMPLES OF WHAT WE CAN DO
Find the most competitive lender to help an accountancy firm to buy their offices

Helped a fish and chip shop to raise cash on their premises to buy another business

Source a commercial mortgage to allow a small marketing agency to buy an independent graphics studio

Find the most competitive mortgage deal to help a developer buy a run-down pub for conversion into flats

Help an industrial park operator secure funding on his site to buy adjacent land for expansion
Call us to see what a Commercial Mortgage can do for you
When you are considering large-scale funding, it is essential to get expert support. Coming to Rangewell means getting an expert team working with you.
We can explain the details, help you find the most appropriate lender, and help you develop your application to secure the most competitive rate.
Whether you want to buy property, or want the property that you already own to work for you, we are ready to help.
What people say about commercial mortgages...
When the opportunity to buy the premises came up, it was too good to miss - we're paying less each month and we'll own it outright.
You need to build a portfolio fast if you are serious about a property business. A commercial mortgage makes it possible.
We wanted to buy a competitor. Using a commercial mortgage secured on our factory gave us the cash we needed.
Discover your range of finance. Every type of finance for every type of business.
Our goal is very simple - to help businesses find the right type of finance as quickly, transparently and painlessly as possible.
Find Funding
Helping you build your profits
Buy a property for your business
Commercial Mortgages can you buy your current business premises, or new premises to move into – and secure a valuable asset.
Buy an investment property
Commercial Mortgages can help you purchase a property to be let out – helping professional landlords and buy-to-let companies to build up a property portfolio.
Raise money on your existing property
If you already own business premises, you can a new Commercial Mortgage on it to raise money, providing a cost-effective way to invest in your business, buy another or deal with a temporary cash flow issue.
Versatile, cost-effective funding
Commercial Mortgages can be the most cost-effective way for your business to raise large sums of money for virtually any purpose.
Build a property portfolio
Commercial Mortgages can be the simple way to build a property portfolio, for residential or commercial buy to let or for development.
Gain an appreciating asset for your business
Buying your own premises can be a valuable asset for your business which could offer the prospect of capital growth.
Download Rangewell's free and detailed guide to Commercial Mortgages
How does a Commercial Mortgage work?

How can you use it to raise cash?

What are the restrictions?

The downsides of Commercial Mortgages

Paperwork you need to provide with your application

Do Commercial Mortgage lenders have to be authorised and regulated by the Financial Conduct Authority and the Prudential Regulation Authority?

Is the commercial property used as security on the agreement?

Under what circumstances would your home may be repossessed if you don't keep up repayments on your mortgage? 

What interest rates and arrangement fees would I be looking at with a Commercial Mortgage?

Deso my registered office need to be registered in england to qualify for a business mortgage?

Could the security include your home when looking to finance any property for your business? 

What does owner occupied mean in terms of a Commercial Mortgage?

Download our free resource on Commercial Mortgages to answer your questions
Costs may be higher than you expect
Interest rates on a Commercial Mortgage are set on an individual basis and may be higher than a residential mortgage. Legal and other costs may also be higher.
You might pay, even if you don't accept an offer
Some lenders will charge a commitment fee. This is part of the arrangement fee, payable with your formal application, and non-refundable, to cover their work if you don't accept their offer.
The risk of loss
ANY PROPERTY USED AS SECURITY, WHICH MAY INCLUDE YOUR HOME, MAY BE REPOSSESSED IF YOU DO NOT KEEP UP REPAYMENTS ON YOUR MORTGAGE.
Our service is...
Impartial
Transparent and independent, treating all lenders equally, finding the best deals.
In-depth
Every type of finance for every type of business from the entire market - over 300 lenders.
In-person
Specialist Finance Experts support you every step of the way.
Free
We make no charge of any kind when we help you find the loan you need.
Frequently asked questions
Have A Question?
What is the commercial mortgage rate?

Commercial Mortgages differ from residential mortgages in that there is no standard rate. The lender will set a rate based on an assesment of the business and its prospects for the future, and the type of property it is buying.

How does a commercial mortgage work?

A Commercial Mortgage works much like a homeowners mortgage. It is a large-scale loan secured on the property being financed, which will be repaid by monthly repayment over several years.

How many years is a commercial mortgage?

Commercial Mortgages can be arranged to run over a period of years that reflects the resources available for the business to commit to repayment. Terms of 10, 15 and 20 years are common, but it is possible to run for longer periods than that.

Can you get a mortgage for commercial property?

Yes, a Commercial Mortgage can be used to buy all types of commercial property, including residential property which will be used for investment - which will usually mean that it will be let out.
Question Not Answered?
If your question hasn't been answered above, please get in touch with us and we'll be happy to help.