Buying Second Hand Assets
Funding solutions that let you pay less for the assets you need. Cut costs with pre-owned equipment - then cut them again with Asset Finance.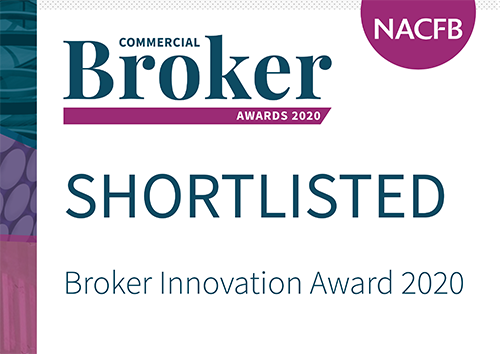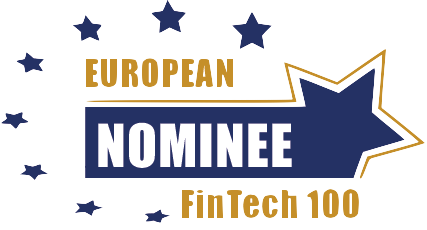 Versatile
Finance any type of equipment

No Maximum

Low monthly repayments

Buy privately or from dealers
Money saving
Rates from 6%

Funding secured on the asset

Reduce demands on your cashflow

Funding can be available quickly
Supports your business
Frees funds for growth

Up to 100% Loan to Value available

Ideal for start-ups

No capital commitment
Not every business can afford new equipment
But there is a way to get the equipment, tools and vehicles your business needs
Pre-owned assets, from machine tools to coldrooms and earthmovers, can do the job at a fraction of the cost. With today's longer manufacturer warranties and life expectancy, they can be a sound investment ready to give you years of service.
Of course, even pre-owned equipment can still mean a big capital commitment – unless you get our help to refinance current assets with Used Asset Finance. Despite what you may have been told, it is not only possible to provide cost-effective funding for used heavy equipment - if you come to Rangewell we can make it simple.
Why you need Rangewell to set up Asset Finance for used equipment
Asset Finance lets you spread the cost of business equipment, from handtools to an entire factory and vehicles from cars to bulldozers. However, providing finance for used assets means an extra level of complication. Most finance providers lack the necessary expertise to deal in this sector.
As a result, most will only finance new assets.
At Rangewell, our team not only have the necessary specialist expertise to find funding for used assets - we know and work with lenders who are ready to help. We can work with you to find the most appropriate type of funding for virtually any used asset, helping you through issues such as valuation, unique asset identifiers and depreciation.
Our unique expertise means you save twice. First, you can have your equipment without the cost of buying new – second, you can have it without a big drain on your capital. Leaving more of your essential working capital intact means big benefits for your short, medium and long-term financial outlooks. Contact us to understand how you can be better off with Used Asset Finance.
Buying or leasing used equipment
There are several types of Asset Finance that can help:
Hire Purchase – spreading the cost of buying
Hire Purchase is the simple way to spread the cost of buying an asset. You pay a deposit plus fixed monthly instalments for the agreed term, which generally lasts between 12 and 72 months. The assets become yours, making HP ideal for durable items you want to keep, such as catering equipment, heavy machinery, and many types of medical and scientific instruments.
Operating Leases
Operating Leases work like a rental agreement. You pay a monthly rental charge to use the asset. Maintenance, repairs, and registration can be the responsibility of the leasing company. Operating Leases can be ideal for technical equipment with a limited life that you do not wish to own outright.
Finance Leases
Finance Leases also let you borrow equipment for a set time, but maintenance, repairs and running costs are your responsibility. Finance Leases are common with larger assets such as plant installations. If you want funding for a production line, for example, a Finance Lease could provide the scale of funding required.
Contract Hire
Contract Hire is often used for business vehicles or finance options for farm equipment. Payments can be lower, as they are calculated on the purchase value less the estimated residual value of the vehicle at the end of the agreement. This type of finance can sometimes be arranged with nearly new assets - letting you work with prestige cars, low mileage tractors and low-hours equipment when someone else has paid for the immediate depreciation.
REAL EXAMPLES OF WHAT WE CAN DO
Find finance for a small fleet of coaches - the oldest of which was 20 years old and had 700,000 miles on the clock

Source lease agreements for machinery without serial numbers

Set up HP for a second-hand truck - with VAT deferred - for a company in a Creditors Voluntary Agreement

Equipment bought from private sellers as well as vendors and distributors

Find funding for assets that will be over 12 years old at the end of the finance period
Explaining your options
When you call us, we can explain more about all the different Asset Finance options - helping you see which is the right choice for your business for both today and the future - whether you're looking at financing new assets and equipment or used. 
At Rangewell, we help businesses of all kinds - agricultural, transport, construction, manufacturing, scientific and medical - find Asset Finance solutions.
So, if you need equipment, plant or vehicles - from a top-end coffee machine to truck finance - and want to know how you can save by using Asset Finance to acquire pre-owned assets, please call us - we can help you source the finance options for your business.
What business owners say about finance for pre-owned assets...
We needed concrete pumps. We got pre-owned machines at a fraction of the cost, and Asset Finance to spread the investment.
Our CNC setup would cost over £100,000 new. Rangewell helped us find an HP deal to let us buy it used for less than half that - and still spread the cost over five years.
I'm building up the practice, and funds are short - but I needed a portable ultrasound machine. I found a reconditioned unit and the Asset Finance solution to let me have it.
Discover your range of finance. Every type of finance for every type of business.
Our goal is very simple - to help businesses find the right type of finance as quickly, transparently and painlessly as possible.
Find Funding
Helping you build your profits
Preserve your working capital
A cost-effective way to get access to the tools, equipment and machinery your business needs, without upfront investment. Asset Finance can cost less than a conventional loan, as the assets themselves offer security for the lender – meaning lower rates for you.
What is suitable for asset finance?
Vehicles, construction, industrial and agricultural machinery, IT and office equipment, medical, dental and veterinary equipment: all available used, and all suitable for Asset Finance.
Monthly payments to fit your budget
Your term and monthly payments can be planned to fit in with your turnover. You can often arrange a funding solution to fit in with your accounting and tax needs.
Scaled for your business
Agreements can cover equipment at all cost levels. Whatever the scale of your business we will help you find an Asset Finance solution to fit it.
Big business assets for smaller businesses
Asset Finance for used equipment can help you get the tools you need to compete with larger businesses at a fraction of the cost.
Reduced risk to your business
If your business hits problems and you can't keep up the payments, the lender can recover their costs by taking the equipment. No other assets are at risk.
Download Rangewell's independent and detailed "step by step" guide to Asset Finance
What is Asset Finance - and how it gives you a business advantage

What are the types of Asset Finance - which do you need?

Why not all providers are equal - finding the one that's right for you

How we can help you pay less than 0%

The downsides to Asset Finance - and how to avoid them

How to arrange Asset Finance - What paperwork do you need?

Key terms explained

Can Asset Finance solutions help me with cash flow or working capital?

Find out about the range of asset finance options available to businesses, including Hire Purchase, operating leases and finance leases

What business assets qualify for second-hand or new asset finance?

Can I get long-term lease agreements from a leasing company?

How can Asset Finance options help me with purchasing second-hand goods or buying a second-hand vehicle?

Do I need to present my business plan or balance sheet to qualify for an equipment finance agreement?

Can asset finance providers help with a range of funding for businesses of all sizes - including vehicles and equipment, or even existing assets? 

Does the suitability of leasing agreements depend on the types of asset you're looking to lease?

How does Asset Finance differ from traditional bank loans?

Can I spread the cost over time with a Hire Purchase agreement?

Is it important to choose a lender who is authorised and regulated by the Financial Conduct Authority?

What are my funding options business loan for borrowing money in the short term?

Download our free resource for entrepreneurs and business owners looking to acquire equipment and vehicles using business finance
You may need a specialist lender
Not all providers serve all business sectors. You may need a specialist in your area to provide the funding you need.
Your fleet could be at risk if your business hits problems
If you are unable to keep up repayments on a hire purchase or lease agreement, your fleet – a key business asset - could be at risk.
Long-term commitment
It may not be practical to pull out of a lease arrangement once set up. This could be a problem if your business grows and your equipment is no longer adequate, or if technology moves forward.
Our service is...
Impartial
Transparent and independent, treating all lenders equally, finding the best deals.
In-depth
Every type of finance for every type of business from the entire market - over 300 lenders.
In-person
Specialist Finance Experts support you every step of the way.
Free
We make no charge of any kind when we help you find the loan you need.
Frequently asked questions
Have A Question?
What is an Asset Finance loan?

An Asset Finance loan uses the company's existing assets, such as inventory or equipment, as the security for a cash loan. The company borrowing the funds must provide the lender with a security interest in the assets.

How does asset finance work?

Asset Finance is a type of finance used by businesses to pay for the equipment they need over time and avoiding the full cost of buying outright. Security is provided by the assets themselves, which means they can be reposessed if you fail to make payments - although it will also mean reduced costs.
Question Not Answered?
If your question hasn't been answered above, please get in touch with us and we'll be happy to help.