Contract Finance: The working capital you need to take on a contract
The funding you need to get to work - when your client will take time to pay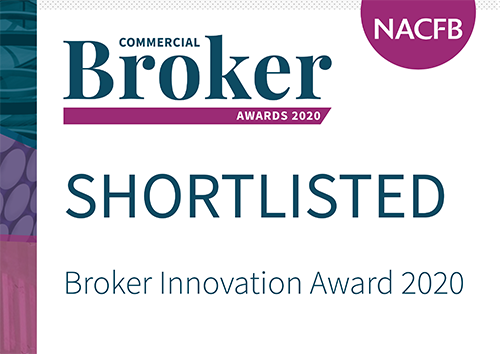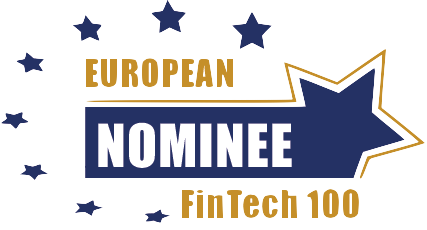 Cash advances
Funding for contracting businesses

Cash in staged paymenrs

Pay workforce and suppliers

Annual turnover above £250,000
Versatile
Construction, IT and services sectors

Reduces demand on cashflow

No impact on your business credit

Cost effective
Supporting growth
Funds available weekly

Funding secured on contract value

Supports growing businesses

No limit to contract size
If your business works to supply contracts, you may face a cashflow challenge.
You will often be faced with the need to start work, staff up and perhaps even buy in new equipment to get the work done, but have to wait weeks or months until you receive a payment.
It can put a serious strain on your cashflow, and may even mean that you have to turn down a lucrative contract, because you cannot afford to fund it.
Contract Finance can help you ensure that contract working is not just possible, but profitable for your business.
What is Contract Finance?
Contract Finance is designed for companies that have been awarded a contract, but do not have the funds available from their own reserves to fulfil it. Contract Finance acts to advance funds against your future billing - in effect using the value of your contract as the security for a loan.
It means that when you need to pay your staff and suppliers, there's no need to wait for your customers' payments first. So, you can take on ambitious new projects and be confident that your business will have the necessary cash flow. You can have the funds you need to deal with all your obligations, with no need for expensive funding from the bank or other providers.
How Contract Finance helps your business take on contracts - and grow
Your company may simply not have the cash reserves it needs to handle a large contract, particularly if it is still in its early stages. You will need to purchase supplies, pay for equipment and wages along with all other related expenses.
But you won't be getting paid until you have made all these investments. Depending on the contract you have negotiated, you could be weeks into the project before you receive even an interim payment. A short contract could be complete before you receive the funds you need from your client.
It can put a chokehold on your business growth. You may have the skills and capacity to take on a profitable large contract only to have to walk away because you don't have the necessary finance to start work.
Obviously, you can't turn down lucrative contracts from clients you want for the long term. Contract Financing allows you to take on large orders, by ensuring you have the money you need. It can even help protect your business against unexpected late payments or project delays.
It also helps ensure that you can take on all the contracts you can handle, and grow your business fast.
How Contract Funding provides the cash you need
Contract Funding advances a proportion of the fee you have negotiated so your company can begin work on a particular contract.
With Contract Finance, the finance company will expect to see a detailed contract from a reputable end customer. They will want to ensure that your buyer will really be able to pay for the work once the contract has been completed.
This means that it is the credit rating of your end customer, rather than that of your own business, which will be central to securing the finance you need. Working for a large organisation, such as a major developer, a local authority or a central government organisation, might all be ideal.
The finance provider will then make a cash advance to your business, which will allow you to buy in supplies, equipment and staff to start work and deal with other costs. The level of funding advanced may depend upon your business sector, the value of the contract and the terms you have negotiated.  
This advance is unlikely to be for the entire value of the contract, although some providers may provide a high percentage of the total value, particularly if you have multiple contracts that you are funding.
Contract Funding is considered riskier than Purchase Order or Production Finance as the client may need to fulfil the entire contract to be paid. Costs are therefore a little higher to reflect the additional risk.
How it works
Once your facility has been approved, accessing your money is straightforward:
Submit your contractual billing to your provider
They will release an agreed percentage of the value to you minus their fee
Once your customer makes a payment, the provider will release the remainder to you
Is Contract Finance right for your business?
Many businesses in the construction, IT and services sectors can use Contract Finance to fund their contract work. You need to:
Supply goods or services under contract. These contracts should be to a set time and price
Have an annual sales turnover of above £250,000
Work with reputable clients, who offer a good credit risk
REAL EXAMPLES OF WHAT WE CAN DO
Help arrange funding for a bathroom fitting company supplying a major developer

Find an arrangement for a plastics company providing components to an IT manufacturer

Find finance to let a shoe company fund a large overseas order

Source funding to support a furniture manufacturer supplying a government contract

Arrange funding for a new electronics hardware business with a major order from a high street retailer
Financial solutions from Rangewell
Contract Finance providers vary in the terms and costs of the finance they offer. Your business needs expert help to find the most competitive provider for your sector, your turnover and your ambitions.
At Rangewell, we can use our expertise to find the finance options to support your business – and ensure that you have the financial solutions you need. We can find providers who can deliver contract finance solutions that recognise the challenges you face and are tailored to your sector - reducing your costs, and increasing the levels of funding that you can call on.
How we helped companies working on contracts...
We got in our first big contract with a national housebuilder. But it was six months works and we could not afford to fund the subcontractors for that time. Contract finance was the answer.
We had a long contract lined up setting up a network for financial client based in the City. Contract finance means we could afford to take it on.
I'm an IT consultant, and when the NHS called me in I jumped at the chance. Working with them would let me triple my business, if I could find a way to fund the work until the end of the contract.
Discover your range of finance. Every type of finance for every type of business.
Our goal is very simple - to help businesses find the right type of finance as quickly, transparently and painlessly as possible.
Find Funding
Helping you build your profits
Accelerate your cashflow
Contact finance effectively accelerates cashflow, so that instead of waiting for customers to pay at the end of a contract, you can have cash up front.
Funding for the entire contract
Contract finance can provide funding for the entire contract removing the need for additional funding.
A solution for growth
Contract finance can be a solution for businesses that are growing at a rapid rate, letting you take on virtually any scale of contract.
Avoid the need for interim payments
A large customer may expect credit terms and be unwilling to make any kind of interim payment. Contract finance can allow you to take on the project by providing the funds you need.
Fund multiple contracts
Contract finance can cover multiple contracts, helping you ensure you can always call on the funds you need.
Fast funding
Contract finance offers fast a access to your funds usually within 24 hours.
Download Rangewell's free and detailed guide to Contract Finance
The principles behind all types of Contract Finance

Why not all funding providers are equal - how to find the one that is right for you and your business

How we can help you pay less

The downsides to Contract Finance - and how to avoid them

How to arrange Contract Finance - what paperwork do you need?
Costs may be high
Contract Finance arrangements may have substantial fees associated with them. You need to build the costs into your quotes to ensure your contracts remain profitable.
A provider may want additional security
The collateral for this type of business lending is the contract itself, but some finance companies will want additional assets as collateral and control of the incoming cash.
You must work with creditworthy businesses
Contract Finance can be available for virtually any business, but it does require your customers to be creditworthy. Large organisations, and local and national government bodies are ideal.
Our service is...
Impartial
Transparent and independent, treating all lenders equally, finding the best deals.
In-depth
Every type of finance for every type of business from the entire market - over 300 lenders.
In-person
Specialist Finance Experts support you every step of the way.
Free
We make no charge of any kind when we help you find the loan you need.
Frequently asked questions
Have A Question?
What is contract funding?

Contract Finance is designed for companies that have been awarded a contract, but do not have the funds available to fulfil it. Contract Finance acts to advance funds against your future billing - in effect using the value of your contract as the security for a loan.

What is a vendor finance agreement?

Vendor Finance is a form of lending in which a company lends money to be used by the borrower to buy the vendor's products or property. it is also known a trade credit.

What is an equipment finance agreement?

Equipment Finance is a loan that allows you purchase a piece of equipment secured on the equipment itself.. Once you've repaid your loan according to its terms, you fully own your equipment.
Question Not Answered?
If your question hasn't been answered above, please get in touch with us and we'll be happy to help.