HMO Finance: Funding for Houses in Multiple Occupation
Helping you maximise your rental income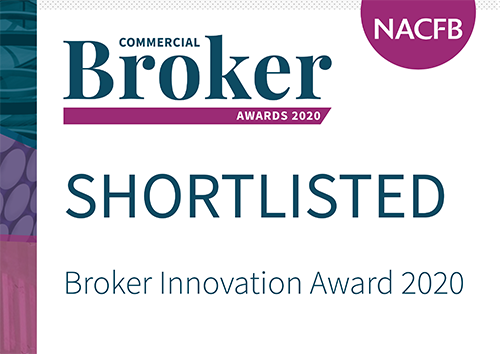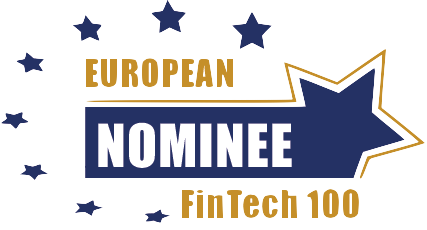 Cost effective
Up to 75% Loan to Value available

£50,000 – No Maximum

Individual arrangements tailored to your circumstances

Repayment and interest only available
Versatile
Market value or business value

Multiple properties

No Income Proof Required

Suitable for experienced landlords
Making HMO simple
Small and licensed HMOs

Up to 100% Loan to Value available

Refinance existing property assets

Maximise returns
Letting property can be a rewarding investment, or the basis for a business.
But getting the right type of property can make a big difference to the levels of returns you enjoy. Many experienced investors have discovered that they can increase the raising the overall income earned from a property by renting rooms on an individual basis.
According to data from Mortgages for Business, you could expect the overall yield on a standard buy to let with a single household tenant to average 5.8% in the first three months of last year.
HMOs - Houses in Multiple Occupation -  yielded an average of 10.2%.
It looks as though you might enjoy a better return on your investment by letting an HMO. But you will need a special kind of finance. Fortunately, at Rangewell, we can help you find the type of funding you need.
What is an HMO?
HMOs can provide these increased yields because they provide rent by letting individual rooms, providing multiple income streams, and higher yields overall compared with letting to a family.
Government regulation states that an HMO has at least three unrelated tenants living in a home sharing a toilet, bathroom or kitchen facilities. It becomes a 'large HMO' if it has more than five tenants and is over more than two floors.
Large HMOs automatically need a licence from the council and need to meet certain standards for fire safety. In some areas, all HMOs require a licence. You should check with your local authority.
Each bedroom will be let as a separate room and each will need a separate lock and a fire door.
Unlike a standard let, with a shared occupancy and one tenancy agreement covering all the occupants, an HMO usually requires individual short-term tenancy agreements with each of the tenants.
It will also require a special kind of funding.
Funding an HMO
Not all lenders are keen on providing mortgages for HMOs because of what they see as an increased risk.
HMO properties are traditionally seen as unlikely to attract family renters, and as often being of poor quality, offering little security for the lender. To make matters worse, the modifications required to turn a property into an HMO, including fire doors and escape routes, individual heating and meters in each room will further detract from the resale potential.
An existing Buy to let Mortgage may have clauses preventing you from turning it into an HMO.
As a result, many investors believe that a Commercial Mortgage is needed for HMO property. At Rangewell, we know the specialist lenders who can offer competitive deals for landlords looking to purchase an HMO or convert an existing property, with an HMO Mortgage. They may be more costly than a conventional Buy to let Mortgage, but can cover up to 75% loan-to-value.
The changing image of HMOs
HMOs have often been regarded as likely to attract benefits claimants and students, rather than prime tenants. This reputation is beginning to change, as the high price of renting in city centres is encouraging many young professionals to rent a room in a shared house rather than a flat.
Many investors are now seeking to cater for this lucrative market by providing high-quality accommodation in fashionable areas.
Specialist funding for HMOs
With our help, finding a lender for both licensed and non-licensed HMOs can be straightforward, although each lender has their own approach and criteria, and costs may be a little higher than comparable buy to let arrangements,
Some will base their valuation on the price achieved if it were purchased as a single dwelling, restrict the amount that you can borrow. However, others will base their valuation on the achievable rental income or 'investment value' when making their lending decision.
Some may only consider you for an HMO Mortgage if you are an experienced landlord. Most will make it a condition of the mortgage offer that you are deemed 'fit and proper' to run an HMO.
Other considerations may include:
The number of letting rooms and expected or actual rental income
Location
Your experience as a landlord
Whether you'll be managing the property yourself or using managing agents
Types of tenants
Loan amount
Your credit rating
REAL EXAMPLES OF WHAT WE CAN DO
Help arrange funding for a first-time HMO landlord

Find the most competitive funding arrangement for student let

Find finance to allow a landlord to secure a large house close to a London tube station

Source funding to allow a landlord to build his property portfolio

Arrange funding based around a remortgage of a landlord's existing HMO property to allow him to buy another
Financial solutions from Rangewell
The property market is highly competitive, and it is important to have expert help to get the kind of funding that will help you reduce your outgoings.
At Rangewell, we can use our property finance expertise to support your business – and ensure that you have the financial solutions you need. We can help source business lenders who can provide specialised HMO funding - and search their offering to find you the lowest HMO Mortgage rates. By doing this, you get to keep as much of the rent received as possible, helping you make more profit.
What people say about funding for HMOs...
I thought HMO letting was only chance to bring in a return on my property. Rangewell helped make it happen.
There is a college nearby, and plenty of demand for rooms, but most lenders could not help me buy a suitable property. Rangewell found the solution.
I had bought with Buy to Let before, but when i tried to buy an HMO, lenders could not help. Rangewell helped me find a specialist mortgage from a sympathetic lender.
Discover your range of finance. Every type of finance for every type of business.
Our goal is very simple - to help businesses find the right type of finance as quickly, transparently and painlessly as possible.
Find Funding
Helping you build your profits
Improve your returns
Experienced investors are seeing the opportunity to raise the overall rent earned from a property by renting rooms on an individual basis.
Funding based on existing property
We can help you remortgage an HMO you already owning, providing cash for buying additional property.
A solution tailored for HMO landlords
We can approach lenders who may lend based on the investment value of your property - the amount it will realise in rent, rather than its value as a property.
Funding for multiple properties
HMO lending can be arranged for multiple properties, allowing you to grow an HMO business.
High loan to value
HMO mortgages can provide up to 75% LTV, making it easier for you to buy the property you want.
Maximise your profits
We can help you find the most competitive funding, ensuring that you can maximise your returns.
Download Rangewell's free and detailed guide to Property Finance
What types of Property Finance are there - which is right for you?

Why not all providers are equal

How we can help you pay less

The downsides to Property Finance - and how to avoid them

How to arrange Property Finance - What paperwork do you need?
You must have a specilist lender
Not all mortgage lenders will serve the HMO sectors. You need a specialist in to provide the most appropriate type of funding.
Costs and management burdens can be much greater with an HMO
Modifications to the property will be required and a licence from the local authority may be necessary. You will need to budget accordingly.
Standard Buy-to-Let mortgages cannot be used
Most standard Buy to Let mortgages include clauses that prevent them from being used with HMO property.
Our service is...
Impartial
Transparent and independent, treating all lenders equally, finding the best deals.
In-depth
Every type of finance for every type of business from the entire market - over 300 lenders.
In-person
Specialist Finance Experts support you every step of the way.
Free
We make no charge of any kind when we help you find the loan you need.