Auction Finance: Helping you secure a property bargain
You need large-scale funding fast to secure property bought at auction. We can help you arrange it.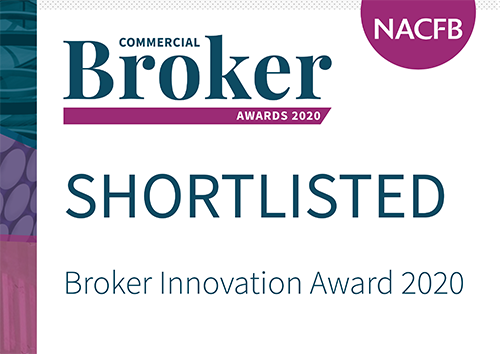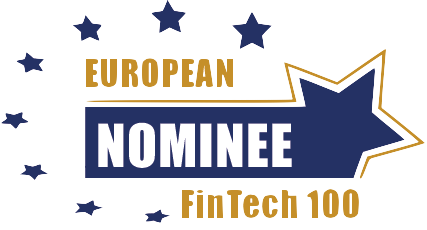 Short term funding
1 to 12 months terms

£25,000 – No Maximum

Individual arrangements

Fast decision
Simple to arrange
Interest roll-up schemes

Adverse Credit – no problem

Lending secured on property

Funding can be available in 5 – 7 business days
Any type of property
Any type of property bought at auction

Up to 100% Loan to Value available

Property in any condition

Commercial, Residential and Land
Finding a bargain property is difficult in the current climate. Going to a property auction may be one way that you can still find a low cost flat, house or commercial property.
But whether you are looking for a property for refurbishment or redevelopment, buying at the auction house means a financial challenge. You will need you to be able to provide a large cash sum at very short notice. Very few people have the funds to buy a property as cash, even at auction prices.
Auction Finance can provide the solution.
Why buy at auction?
Property auctions are where properties that might otherwise be difficult to sell are on offer. Typically, these are properties that can be in poor condition or may have been repossessed by a lender as a result of mortgage arrears.
They can be popular among investors, looking for property to refurbish and let out, and for developers, who may be looking for property in need of substantial work before resale at the full market price. Property may not be in a lettable condition or be otherwise unmortgageable. It may need renovation or even structural repair, or it may even be bought for planning gain and redevelopment.
Traditional lenders - high-street banks and buy-to-let lenders - will not lend when the property is not in an immediately habitable and lettable condition. This limits the number of potential buyers and, with it, the resale value, providing an opportunity for property professionals.
However, buying at auction requires cash. The precise arrangements vary with different auction houses but with most auction sales, when the gavel falls on your winning bid you will be expected to pay a 10% deposit of the hammer price immediately.
You will then be required to pay over the balance of funds, which will include the auctioneer's commission, usually within 28 days.
Failure to provide the full funds may lead to you losing both the property and your deposit.
It is therefore essential to have the funds you need. Conventional solutions that can provide the high level of funding for property buying, such as the various types of mortgages, simply cannot be arranged in the time available.
Auction Finance is designed to be arranged quickly and provide the level of funding you need in the necessary timescales.
Property at auction may include:
Residential
Residential investment
HMO and Multi-tenant – including tenanted
Mixed-use
Commercial properties
Light industrial
Land and building plots
Uninhabitable and unmortgageable
Vacant possession
What is Auction Finance?
Auction Finance is basically a type of term finance, similar to a Bridging Loan. It is designed to help you purchase properties at auction because it can be arranged extremely quickly. It can be used for virtually any type of property, whether for residential, commercial or mixed-use, and regardless of whether it is habitable or not.
It can also be used to purchase land.
Auction Finance, like other Bridging Loans, is designed for short-term use only. It is relatively expensive compared with a conventional mortgage but it does make it possible to raise the funds you need at short notice.
How it works
The loan can be as short as one day and run up to a maximum of 12 months. Loan amounts start at around £25,000, and there is no maximum.
Finance can be arranged within a matter of hours, and funds released in as little as 72 hours, under certain conditions – although it may be prudent to approach a lender and to get an agreement in principle before you commit yourself.
Large amounts are involved, and lenders will carry out detailed checks, but are able to make rapid decisions because they can work without the bureaucracy that slows down many traditional lenders.
You will need to have an exit strategy when you take out high-cost lending such as Auction Finance. The most appropriate long-term funding solution will depend on the property and how you will use it, but can include a Commercial Loan secured on the property itself, or a conventional or buy-to-let mortgage.
What does Auction Finance cost?
Short-term finance is always more expensive than long-term lending. The costs of Auction Finance can be relatively high, but because loans are for the short term, the overall cost may have little actual impact on the long-term costs of a major purchase.
Interest rates charged will vary, depending on your circumstances and your business, and the deal to be funded. Current rates can range from 0.7-1.5% per month.
In addition, there may be fees, including arrangement and exit fees. If the loan runs over the agreed term there will also be substantial penalty charges.
Repayment arrangements can vary. In some cases, all fees and interest can be rolled up into the loan, which can be settled with a single repayment.
REAL EXAMPLES OF WHAT WE CAN DO
Find the most competitive auction finance for £2.7 million to let a developer secure an ex-military estate

Source auction finance for a first time developer to buy a run down terrace house for £38,000

Found a lender to allow a business park operator buy a derelict neighboring site for expansion

Find the most competitive arrangement to allow a builder to acquire an infill plot

Helped an experienced landlord buy an uninhabitable council block for refurbishment
Why you need Rangewell to find the Auction Funding that is right for you
Buying at auction will involve large-scale funding, and getting the right deal can make a difference of tens of thousands of pounds to the overall cost of your project.
Even a fraction of a percentage point can make a substantial difference to what you actually pay, while fees and penalties can complicate the position still further. There are many lenders who offer funding, all with their own approach to interest rates and fee arrangements. Comparing their offers needs an expert eye.   
At Rangewell, we know the lenders who can offer business bridging, and we can use our expertise to identify the deal that really is the most appropriate for you. Our knowledge can not only help you secure the funding you need - it can save you a great deal of cash.
Auction Loans are designed for short-term use. We can help you use them as a tactical source of funding, and then work to find the most competitive source of long-term funding to replace them.
Find out more about other types of property finance, including:
What people say about Auction Finance...
I bought a property at auction and needed £300,000 to complete the deal in 28 days, or lose my £30000 deposit. Rangewell helped secure auction finance in time.
We saw the potential of a run down seafront property, but we knew we would never get a mortgage arranged in time. Auction finance was the answer.
Wasi Ladha
Our usual lender is good, but they are never fast. We had the chance to buy an old mill at auction which we could let out as units. Rangewell sourced us three competitive offers of short term finance, and our usual lender stepped in with finance for the long term after six months.
★ ★ ★ ★ ★
Discover your range of finance. Every type of finance for every type of business.
Our goal is very simple - to help businesses find the right type of finance as quickly, transparently and painlessly as possible.
Find Funding
Helping you build your profits
For property professionals
Professional landlords, investors and property developers can all use auction finance as part of their overall funding strategy.
For businesses with property needs
Auction loans can help any business arrange property acquisitions at auction - including your own business premises.
For any scale of project
Auction lots can range from run down single properties to large blocks and commercial and residential estates. Funding can be provided at all levels from thousands of pounds to tens of millions.
For development projects
Auction loans can provide a funding solution for short-term development projects which can be refinanced with a conventional mortgage when completed.
A fast decision
Auction finance providers financiers will look at your credit profile, the value of the asset, and your exit strategy to make a decision in the shortest possible time.
A single repayment
In most cases, all fees, interest and charges can be rolled up into a single repayment made at the end of the loan term, once an alternative fund source has been arranged.
Download Rangewell's free and detailed guide to Auction Finance
What is the difference between Auction Finance and Bridging Loans?

Why it is important to prepare before heading to the auction house

Why have I only got 28 days to pay the full balance?

What long term property finance products are available?

Is Auction Finance only for purchasing commercial properties?

Is Auction Finance suitable for property developers?

Why buying property at auction can be good value

My business isn't registered in England and Wales - can I apply for Auction Finance?

How Auction Finance differs from Bridging Finance or Commercial Mortgages

Can you use Auction Finance to purchase land with planning permission?

What rates and fees are applicable with Auction Finance?

What do you have to settle once you've won the auction?

Can Auction Finance be used to purchase residential property?

Is Auction Finance a short term bridging solution?

What is meant by 'decision in principal'?

Do Auction Finance lenders take into consideration the value of the property you are bidding on?

Can Auction Finance be used for semi commercial property purchases?

Should you choose a lender who is authorised and regulated by the financial conduct authority?

Is this type of commercial finance only available from specialist lenders?

 Does finance affect repayments on your mortgage?

Do I need to inspect the legal pack before buying a property at auction?

Can I use Auction Finance to purchase a property with the view of using buy to let mortgages?
You need to know how you will repay
It is essential to have a clear exit strategy to ensure the loan can be repaid to avoid paying high penalty interest rates.
Costs are high
Auction Finance is designed for short term use only. Costs are high, and may include high interest rates as well as high fees and charges.
Your property may be at risk
You should remember that an Auction Loan works like a mortgage in that your property may be at risk if the loan repayments are not kept up.
Our service is...
Impartial
Transparent and independent, treating all lenders equally, finding the best deals.
In-depth
Every type of finance for every type of business from the entire market - over 300 lenders.
In-person
Specialist Finance Experts support you every step of the way.
Free
We make no charge of any kind when we help you find the loan you need.
Frequently asked questions
Have A Question?
Can I get a loan for an auction property?

Auction Finance is the simple way to arrange finance for property bought at auction. It is a special type of Bridging Loan, and will only provide funds if a property suitable for providing security is bought at auction.

How much is a Bridging Loan?

Because it is only for the short term, a Bridging Loan will have a high rate of interest. The actual rates will vary between lenders and the property deal being financed. At Rangewell we can help select the most appropriate lender and negotaite a competitive rate of interest.

How do you buy property at auction?

To buy at auction you must first register with the auctioneer, who will then be able to accept you bid - which you can make in person in the aucction room or by phone. If yours is the winning bid, you will need to provide a deposit of around 10% immediately to secure the property, and pay the remainder, usualy withn 28 days - or run the risk of losing the property and the deposit.

How does a Bridging Loan work?

A Bridging Loan is a large-scale, short-term loan, designed to provide funding for a short period while a longer-term solution can be arranged. It is a form of Secured Loan, with the security provided by the property being financed, which means the property may be at risk if you do not repay.
Question Not Answered?
If your question hasn't been answered above, please get in touch with us and we'll be happy to help.