Finance if you have a CCJ: How we can help you find solutions
A financial setback need not spell the end of your business plans - there are ways to provide the funds you need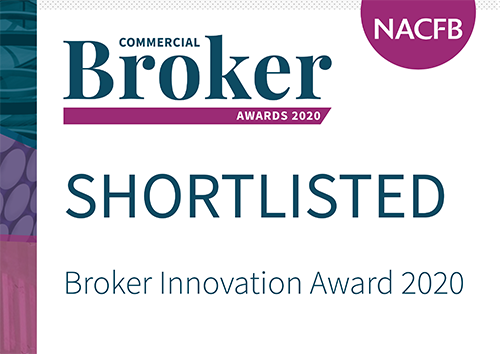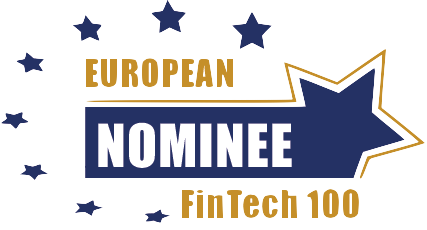 Financial lifelines
Keep your business afloat

Specialist lenders

Competitive monthly rates

Refinance available
Individual arrangements
funding to reflect your circumstances

Adverse Credit – no problem

No Income Proof Required

Individual service to support you
Full range of funding
Most types of funding available

Asset funding

Invoice funding

Cashflow funding
Any business can suffer a downturn, and face problems with cashflow.
When these problems become so acute that you can't pay suppliers, they can lead to CCJs - Country Court Judgements.
These are serious, but they don't have to spell the end for your business - and they do not have to ruin your chances of securing funding.
What is a CCJ?
A County Court Judgment (CCJ) is a type of court order in England, Wales and Northern Ireland that might be registered against you if you fail to repay the money you owe. When you owe a creditor money they can apply to the County Court to register a judgement against you to claim it back. The court will look at the case, and if it decides you should pay what you owe, they will take out a CCJ against you. The court can issue a judgment which will set out how you will need to repay the debt, which can be as a lump sum or by instalments.
Unless you pay off a CCJ in full within 30 days, it will be shown on your credit record at the Register of Judgments, Orders and Fines. It will remain there for six years.
Paying off a CCJ
The best way to deal with a CCJ is to satisfy its requirements immediately. Paying it shows that it's a temporary blip rather than an underlying problem. Remember, it won't stay on your record as long if it's paid off within a month.
Why CCJs can be a problem
Your credit record is used by lenders when they consider a loan application. One of the main requirements for agreeing loans is the credit rating of your business. A CCJ will lower your credit score, and appear on your records.
When the lender checks your profile they'll be able to see the CCJ and the amount.
Naturally, a CCJ reflects badly on a business. A CCJ can be a warning sign of a business in distress and will lower your credit score. So, when you apply for any kind of finance, the lender will check for CCJs. Suppliers may also check before they decide whether or not to extend credit to you.
Some finance providers will refuse to lend if you have a CCJ against yourself personally, or your company, as they believe it presents a risk that they might not be repaid.
However, a CCJ doesn't mean you're automatically ruled out of securing business finance or other forms of credit. But it can more difficult, and it does negatively impact your unique case for finance.  Lenders want to be sure that they will be repaid.
How we can help
At Rangewell we understand that businesses can find themselves facing CCJs through no fault of their own, perhaps because of unforeseen cash flow issues, such as one of your key customers missing a vital payment.
We can work with you to find solutions, and we know the lenders who are able to take a sympathetic view of applications from businesses with CCJs.
The lenders we work with look at the whole business case presented to them for finance, and having a recent CCJ is just one part of the factors they will look at.
We'll work with you to understand why you have a CCJ, and help you present your case to lenders. If we can demonstrate that the debt was the result of an issue beyond your control, rather than a fundamental problem with your business, the chances are we can find lenders who will listen and make the decision to advance the funds you need.
Your funding options
Secured Loans with a CCJ
Secured lending may be the simplest form of funding to arrange if you have a CCJ. Anything that lowers the risk to the lender will make your case more attractive, so putting up assets as security can be a big help. Your assets can include buildings, heavy machinery and equipment - or even large invoices with major customers.
Unsecured Loans with a CCJ
Unsecured Loans are harder to arrange with a CCJ, but not impossible. Lenders will be looking at how recent the CCJ was, and the reasons behind it. If the CCJ is historic and your business has turned a corner, you stand a much better chance of obtaining an unsecured loan.
Remember, though, as a director or partner of the company you will need to provide a personal guarantee that the loan will be repaid.  
Asset Funding with a CCJ
Asset Funding - Hire Purchase and Leasing - can be the most affordable way to provide vehicles and business equipment of all kinds. Because the funding is secured by the asset itself, rather than on the credit rating of you or your business, it is usually possible to arrange Asset Funding even if you have a CCJ.
Invoice Funding with a CCJ
Invoice Funding can provide an alternative to lending that may offer a solution for businesses with a CCJ. Cash is advanced against the values of the invoices you issue - allowing you to improve your cash flow, without affecting your borrowing record.
REAL EXAMPLES OF WHAT WE CAN DO
Refinanced a small fleet of coaches – allowing the owners with  CCJ to add new vehicles

Sourced a refinance agreement for production machinery without serial numbers

Set up HP for a vehicle for a company with a recent CCJ

Arranged refinance across assets in an entire business to provide working capital, allowing a company to repay all debts

Helped a company in a CCJ set up invoice finance
Why you need Rangewell
At Rangewell, we are committed to helping businesses succeed, and we work across the entire UK lending market to find the lenders who are most appropriate for specific funding needs - including small business loans, bad credit funding and the needs of those who have CCJs.
We can work with you to develop a package of funding designed to help you out of financial difficulties. We can help you find the most suitable lenders who will be sympathetic to your position and offer the most competitive rates.
If you are working under a CCJ call us to discuss how we can help you find the funding you need.
How we helped businesses with CCJs...
We needed to borrow to move forward, but our CCJ was holding us back. With Rangewell's help we got the funding we needed and we are doing well again.
A CCJ was going to be a problem for our plans for the future, but Rangewell helped us find painless ways to raise the funds we needed.
When we ran into problems, our bank would not help us. Fortunately Rangewell let us find providers who could.
Discover your range of finance. Every type of finance for every type of business.
Our goal is very simple - to help businesses find the right type of finance as quickly, transparently and painlessly as possible.
Find Funding
Helping you build your profits
Get our expertise behind your recovery
Our business finance experts have experience of practical solutions to the needs of businesses in difficulties. Our expertise can often help identify new sources of funding.
Innovative approaches
We take an innovative approach to funding – we can help you find new ways to raise the funds your business needs to recover.
Specialist funders
We know the lenders who specialise in lending to businesses in difficulties. Because they understand the challenges and opportunities your business faces, we can help you secure the finance you need.
Flexible repayment terms
Payments can be fixed for most forms of finance, making it easier for you to plan how you will deal with your commitments.
Any scale of funding
There are alternative providers for all scales of funding. You can apply for a small sum with an unsecured loan, or a large, strategic loan secured on your assets.
Working with you for the long term
We understand that a turnaround may demand ongoing financial support. We want to work with you for the long term, helping you find financial solutions as you need them.
Download Rangewell's free and detailed guide to borrowing with impaired credit
How getting the right funding must be part of your turnaround plans

What are the types of business lending – which do you need?

Why not all providers are equal – finding those that can help

How we can help you pay less

The downsides to finance – and how to avoid them

Making arrangements; What paperwork do you need?
Applications may be more difficult
You may need lenders who specialise in distressed lending to understand your needs and provide suitable funding. The application process may take significantly longer, and require more supporting materials.
Your credit rating may be affected
Your personal, as well as your business credit rating may be further affected if you don't keep up repayments on a business loan arranged for a recovery situation.
Costs may be high
The costs of lending arrangements may be substantially higher if your business is in a CVA or other arrangement.
Our service is...
Impartial
Transparent and independent, treating all lenders equally, finding the best deals.
In-depth
Every type of finance for every type of business from the entire market - over 300 lenders.
In-person
Specialist Finance Experts support you every step of the way.
Free
We make no charge of any kind when we help you find the loan you need.
Frequently asked questions
Have A Question?
How can you get a business loan with a CCJ?

It is possible to get a business loan even if you are subject to a CCJ by going to a specialist lender. They might look at the circumstances around the court order before agreeing to lend, and they will always charge a higher rate of interest because of it. At Rangewell we know the lenders who can help.

How do I get funding for a start-up business with bad credit?

It may be possible to get a start-up loan even with a bad credit history from a specialist lender. Your start-up status and your credit record will count against you, and lenders will charge a high rate if they are prepared to lend.

Stock Finance is a type of funding whereby the borrower uses a loan to purchase products to sell. This is usually stock that will sit in a warehouse. It is also possible to use Stock Finance to raise a loan secured on stock that the borrower already has.
Question Not Answered?
If your question hasn't been answered above, please get in touch with us and we'll be happy to help.