Commercial Loans: Borrowing that means business
Whatever your business, there's a commercial loan to help you take it further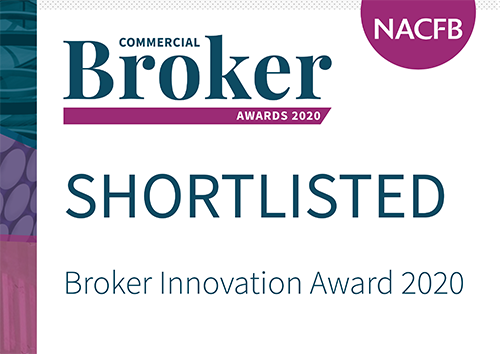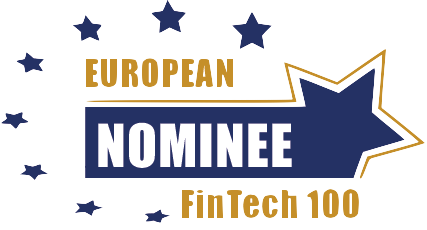 Affordable
Terms to suit your business

Competitive rates - from 2%over base rates

Any scale of business

Sole trader, partnership or limited company
Versatile
Support cashflow

Invest in growth

Deal with suppliers

Take advantage of opportunities
Comprehensive
Asset funding

Invoice finance

Merchant Cash Advance

Commercial, Residential and Land
Talk to Rangewell – the business finance experts
There are many lenders providing commercial finance - but you need expert help to find the lender and the deal that are right for you. At Rangewell we are experts in all types of business funding. We can search the entire market to find lenders who can deliver the most competitive funding solutions for your business
Whatever type of business you are in, there's a commercial loan to fit your funding needs.
Commercial Loans can provide funding for any type or size of business, no matter how big or small, and whether you operate as a sole trader, partnership or limited company.
If you need working capital to deal with a cash flow shortfall or want to invest in growth, we can help you find the most cost-effective solution from options that include:
Unsecured Business Lending
Need a smaller sum - from £1000 to up to £250,000 fast? Unsecured lending can provide smaller loans without you needing to put up security or collateral. New online lenders can often provide fast decisions on unsecured loans, sometimes allowing you to have the funds in your bank on the same day that you apply.
Secured Business Lending
If you need a larger loan, from £10,000 upwards, a low cost secured business loan may be the solution. This can involve putting up assets such as property or even your home as security, which the lender may seize if you don't keep up repayments. Secured Loans can spread repayments over longer periods. They often also have lower interest rates than Unsecured Loans.
Asset Funding
If you want to bring in business assets like equipment or vehicles, Asset Funding can often provide the most cost-effective way to spread the costs of leasing the equipment or buying it outright. The loan is secured on the asset itself, reducing the risk to the lender, and hence the interest rates they will charge you.
At Rangewell, we can find asset funding solutions for used as well as new equipment - and we can frequently undercut the finance deals offered by dealers and suppliers.
Property Finance
Business property finance can include Commercial Mortgages, Auction Finance and Construction Finance. These tend to be large-scale deals that take time to set up. Bridging Loans may provide short-term solutions when large sums are involved. 
Why you need Rangewell to arrange the loan your business needs
Not all types of lending are may be suitable for all needs and circumstances. Getting things wrong, with the wrong type of loan or the wrong lender, could mean that you pay a great deal more than you need.
At Rangewell, we cover the entire UK business lending market, from high street banks and the new generation of challenger banks to specialist, niche providers.
We know the most appropriate lenders for different types of lending, and those who will be most appropriate for your business sector. We have personal contacts that can often let us secure finance quickly, and have access to products that are not available on the open market.
It means we can help you find the most appropriate lenders and the most competitive deal whatever kind of commercial funding you need.
REAL EXAMPLES OF WHAT WE CAN DO
Find a lender to provide an unsecured loan of  £50,000 inside 48 hours

Source Asset Finance of  £350,000 loan to equip a new production facility

Set up funding for a business in a Creditors Voluntary Agreement

Find a small company a loan at a rate 30% lower than it had previously been offered

Find a loan of £2,000,000 for a property developer
Why you should call us
Whatever your financial needs, finding and setting up the solution your business needs is a major responsibility, and it makes sense to get unbiased expert support.
At Rangewell our experts can help you with every aspect of planning and arranging your loan, as well as finding the most suitable lenders.
We can discuss your objectives, and help find answers scaled to fit your turnover and your other obligations. When you call us, we can explain the options – and help you find the most cost-effective solution.
What business owners say abut finding finance with Rangewell...
Getting the funding right is part of running your business professionally. Rangewell provide a vital resource to help.
Cashflow can be one of the biggest problems when you run a small business. Rangewell helped us find solutions to keep cash flowing.
You need a funding expert on your side - someone who understands the market and your business. That's Rangewell.
Discover your range of finance. Every type of finance for every type of business.
Our goal is very simple - to help businesses find the right type of finance as quickly, transparently and painlessly as possible.
Find Funding
Helping you build your profits
Funding designed to fit your business
Every business has different funding needs. Whether you need to invest in growth, provide working capital or deal with a cashflow shortfall we can help you find a solution that's right for you.
Online applications
Some lenders now accept online applications, and smaller loans may require no paperwork.
The cash you need, fast
Some can get money into your business account on the same business day that you apply – ideal if you need to seize an opportunity or deal with a cashflow shortfall.
Scaleable funding for growing businesses
If you are growing your business, you can choose a commercial funding option such as invoice finance which will grow with you, to ensure you can always call on the level of cash you need.
Helping you make the right choice
With so many different types of commercial funding to choose from, its good to get expert advice. At Rangewell our advisors are ready to help you – with no cost or obligation.
Lenders who specialise in your sector
Some lenders specialise in particular business sectors, and in particular types of funding. At Rangewell, we can help you find the most appropriate lenders and finance products for your needs.
Download Rangewell's free and detailed guide to Commercial Finance
How does Commercial Finance work?

Find out what Commercial Loans are available, including Commercial Mortgages, finance for other commercial property development, Invoice Finance, plus more.

What are the restrictions?

The downsides of Commercial Finance

Paperwork you need to provide with your application

How important is it to choose a lender that is authorised and regulated by the financial conduct authority and prudential regulation authority?

You may be asked to provide security, which may include your home - does this mean my home may be repossessed if I do not repay what I owe? 

What will the interest rate or arrangement fee look like?

Do I need a registered office to look into business finance?

Find out about key financial services terms, including fixed rate loan, variable rate loan and what it means to have debt secured on any property.
Keep an eye on costs
The cost of finance may vary greatly. Getting the right type of funding and the right deal on interest rates and terms will help reduce costs, but you may still be entering into a long-term financial commitment.
Your credit rating may be affected with some types of funding
With some types of Commercial lending your personal, as well as your business credit rating may be affected if you don't keep up repayments.
Secured lending may mean a risk of loss
ANY PROPERTY USED AS SECURITY, WHICH MAY INCLUDE YOUR HOME, MAY BE REPOSSESSED IF YOU DO NOT KEEP UP REPAYMENTS ON YOUR MORTGAGE OR OTHER LOAN SECURED ON IT.
Our service is...
Impartial
Transparent and independent, treating all lenders equally, finding the best deals.
In-depth
Every type of finance for every type of business from the entire market - over 300 lenders.
In-person
Specialist Finance Experts support you every step of the way.
Free
We make no charge of any kind when we help you find the loan you need.
Frequently asked questions
Have A Question?
What is a commercial loan?

A commercial or business loan is a loan to a business rather than a loan to an individual. There are many types of commercial loan, and at Rangewell we can help provide them all.

How do commercial loans work?

There are many types of commercial or business loans. In most cases, they provide a cash lump sum to a business, which it can use in any way it needs. Most are arranged with monthly repayments, whih include interest as well as a proportion of the original amount borrowed.

What is the interest rate on commercial loans?

The interest rates on commercial loans will vary greatly. They may depend on such factors as the scale of loan required, the term that it is required for, the sector the business works in and the lender. At Rangewell we cna work to find you the most competitve loan for your particular needs.

What is the difference between a business loan and a commercial loan?

They are the same thing - a range of lending products aimed at business users, as opposed to personal loans, which are used by individuals.
Question Not Answered?
If your question hasn't been answered above, please get in touch with us and we'll be happy to help.