Financial solutions for Approved Property Inspectors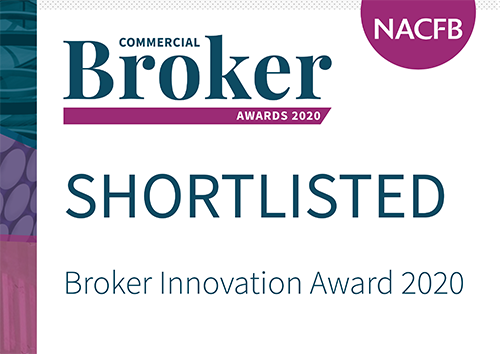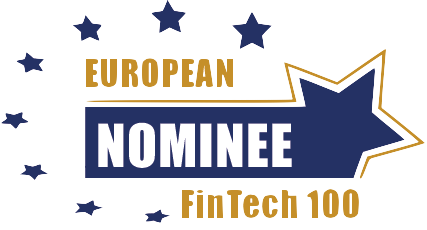 Designed For Your Business
Payments geared to your turnover

Adverse Credit – no problem

No Income Proof Required

Repayment and interest-only available
Finance For Property
Terms up to 20 years

£50,000 – No Maximum

Rates from 2% over base rate

Up to 80% Loan to Value available
Versatile
Answers for all types of challenges

Solutions tailored to your needs

Arrangements tailored to your circumstances

Assets, cashflow, growth capital
Talk to Rangewell - the business finance experts
Turning knowledge and experience about building construction into an approved building inspection business demands funding. At Rangewell, we know every lender in the market and can help you find the funding you need.
As an Approved Building Inspector, you not only need a broad range of skills and experience - you need the most appropriate finance
The quality of the built environment, and the safety of the people that use it makes many demands on Approved Building Inspectors. You need expert knowledge of all aspects of building regulations. You need Construction Industry Council (CIC) approval with recognised qualifications. You  must be re-approved every five years, and must have insurance from an approved scheme. 
You will need to be involved at every stage of building projects, from supporting clients with adie on building regulations and the documentation though to inspecting work in progress and issuing final certification..
If you are running your own business, either on your own or with partners, you will also need solutions to all the usual costs of running a commercial concern. 
As with any business, getting the most cost-effective funding you need can be a challenge - and essential for the success of your venture.
At Rangewell we work with both established and newly qualified Approved Building inspectors across the UK to help them find the financial solutions that they need.
Understanding your Funding  needs as an Approved Building Inspector
You may need to find the right type of funding option to allow you to:
Setting up a new practice
Buying into an existing practice
Acquire premises
Acquire equipment and assets
Provide working capital
Fund professional indemnity cover
Cashflow finance
Finance growth 
Deal with tax
Deal with problems
 
Setting up as an Approved Building Inspector
If you are ready to set up as an independent Approved Building Inspector - perhaps after some years building up your experience within a larger organisation, you may believe that your funding needs are small.  
However, although your skills and experience will be your main professional asset, building up a list of profitable clients, and achieving enough momentum to generate business through referrals could take years.

There will also be all the overheads of running a business. A serviced office will require an upfront payment, while renting a small independent office will require you to source everything from a desk and chair to a computer. Electricity and business rates will have to be paid for.
You may have secured clients who are ready to call on your services - but you will need to commit funds to establishing your presence and finding new sources of work. You will also have professional liability insurance to cover.

Your bank may not be able to lend if you're starting up a new business venture - despite your status as qualified professional. An overdraft used to be a versatile solution for fledgeling businesses, but since the credit crunch, these may also be increasingly difficult to arrange. Remember, along with the costs of running your business, you will also be faced with the need to budget to provide an income for yourself to live on.
At Rangewell we understand the challenges - and know the lenders who can support new business ventures. Find out more about new business funding for approved building inspectors.
Buying into an existing building inspector business
If you are an experienced building inspector, it may be possible to buy into an existing practice as a partner, or even buy it outright. 
The costs involved may depend on the turnover of the practice as it stands, and its potential.  Alternatively, if you already own an established practice, you might want to consider acquisitions, mergers or expansion. 
The costs involved may be substantial - but at Rangewell we can help you secure funding to let you buy into an established practice, which can reflect your professional status with highly competitive rates.
These include funding for partner buy-ins and Buy-outs, which will let you become a partner or acquire an entire business, and business acquisition funding. 
We can also provide solutions to let you selectively acquire assets - such as the goodwill and client list - from an existing business which may be closing down for reasons such as retirement.
The scale of funding involved for business acquisition may make a secured loan the most appropriate solution. This may be easy to arrange if you have property such as your home to act as security - but we may also be able to find funding solutions that can offer affordable funding even if you are not a homeowner.
Funding premises for Approved Building Inspector
You may be able to operate from from your home, at least initially - but having dedicated premises will allow you to present a more professional impression for your business.
The actual cost of renting even a small serviced office will depend on your location, and the square footage you need. You may need upfront funding to secure the agreement - we can provide a number of solutions to help you.

However, renting means ongoing costs, and leaves your risk of rent increases. Buying premises with a commercial mortgage could potentially decrease your monthly outgoings, and provide your business with a valuable asset for the future. All commercial property finance is arranged on an individual basis - but as a qualified professional with your own practice we should be able to help you find solutions which will let you buy the premises you already operate from, or buy a new freehold property to use as your offices in the future.
Refurbishing premises for your Approved building Inspection Business
Buying premises may be a sound move for your practice, but you may find that your ideal property requires additional investment to bring premises up to the standard you need for your business.
We can provide solutions which will help you finance all types  of property refurbishments - from the simplest light decoration to major extensions and building work.
Equipment funding for your Approved Building Inspectors
Whether you are starting up, buying into an existing practice, or ready to take your building inspection business to the next level  you will need equipment. Your IT setup, your computers and printer will be expensive items, and you may need specialised software with  operating licenses and renewals, training and maintenance.  
The list of equipment you need will not stop there. You will also need to furnish your office, and you may need to provide vehicles.

Asset Funding may provide the most cost-effective solution for most equipment needs. You may prefer Hire Purchase for items that you will wish to keep, such as desks, chairs and document storage. Leasing may be more appropriate for your IT, as it will allow you to update to use the latest and most reliable technology whenever you need it. Contract Hire might help you reduce the costs of providing the vehicles you need for site visits.

At Rangewell our experts can help you help you find the most appropriate Asset Funding solutions for your practice, with both HP and lease agreements, together with Business Contract hire for your vehicles.
 Cashflow finance for Approved Building Inspectors 
Balancing monies in to monies paid out is at the core of any business. Cashflow is especially crucial during the early stages of an operation, when work may not be coming in as smoothly as you might wish, but while fixed overheads, from rent to council tax and utility bills will mean that outgoings still need to be provided for.
Cashflow support and working capital finance may be necessary to provide cash to deal with the overheads. It is usually designed to be repaid in the short- to medium-term, once a new venture is fully on its feet, and ins generating profits. Find out more about cashflow finance for Surveyors and Valuers.
Growth Finance for Approved Building Inspectors
You may be intending to run your your business as a sole trader, or perhaps to take on only part-time staff to help with administration as the need arises. However, you may also want to consider growing your business, taking on part-qualified staff to help you deal with a larger volume of work.
If you are planning on growing your business organically, or have plans such as acquiring a competitor, specialised Growth Finance can help. Lenders may require an established trading history and record of profits, but it may be possible to arrange Growth Finance based on your profit projections, rather than on your trading history. Find out more about Growth finance for Approved Building Inspectors.

Funding Professional indemnity Insurance for Approved Building Inspectors
 
Professional indemnity insurance (PII),  or as it is sometimes errors and omissions insurance(E&O), provides cover against claims of negligence, which may include consequent damage resulting from  your work.. It is often an essential requirement of a contract to be issued where your professional services are being provided to a developer or contractor..
Professional indemnity insurance can be a major expense, particularly if you work in the corporate commercial sector where liabilities may potentially reach into the millions.  It may have to include Run-off cover which will still continue to provide cover when your business, or you as an individual are no longer trading. The fact that at you have ceased practice do es not necessarily mean that the possibility of claims has come to an end, and in fact, liability and claims can can arise for years after projects have been completed, and signed off. It is essential that you  maintain PII for as long as such a risk exists, and this means that the necessary cover can be costly
Fortunately, there are ways to deal with the costs involved. Find out about solutions for professional indemnity for Approved Building Inspectors.
Tax loans for Approved Building Inspectors.
Whatever business you are in, you will be faced with tax bills. As an Approved Building Inspector, you could face problems when a large quarterly VAT or annual tax demand arrives at a time when your cashflow is not as healthy as you might wish.
Tax loans help you to spread the cost of your tax demands into affordable monthly payments, and can be simple to arrange - and avoids issues with HMRC, and the associated financial and reputational penalties.
See how a Tax Loan can mean better control of cashflow for Approved Building Inspectors with fixed monthly payments.

Invoice Finance for Approved Building Inspectors
No matter how good your relationship with your clients, you may find that large corporate organisations may take months to pay your invoices. With an Invoice Finance arrangement, you can draw down cash can as soon as work is done, and you issue an invoice. It means that your practice can rely on a flow of cash that keeps pace with the amount of business you do.

Find out more about Invoice Finance for Approved Building Inspectors.
 
 Goodwill loans for Approved Building Inspectors.
As a professional running his or her own practice, you represent an excellent prospect for lenders - especially once you have been in business for a number of years and have built up a substantial client list.  
There are several ways that this special status can be made to work for you, with preferential rates for many types of lending product. It can also open up the possibility of a goodwill loan.
The goodwill loan - also known as a cash out -  can provide a cash advance secured by the goodwill built up by your practice. 
It can bring you a sum typically between £50,000 and £500,000, depending on your annual turnover, with repayments over up to 15 years. Interest rates are variable - but tend to be significantly more favourable than those provided by other lending methods.

A Goodwill Loan can be used in any way that you wish - not just for business purposes, making it an effective way for you to benefit from the value you have built up in your business, without actually taking cash out from it.
 At Rangewell we can help you find the Goodwill loan that is right for your practice.
Find out more about goodwill finance for Approved Building Inspectors.

Dealing with problems
Any business can run into financial difficulties. Problems with getting paid can become a cashflow crisis, and discovering that you cannot meet your immediate commitments can snowball, and in the worst cases, leave you unable to meet your commitments.
Acting promptly can limit the damage, and at Rangewell, we know the solutions which can help your practice deal with  this type of financial challenges.
Lending is more difficult to arrange if your business cannot demonstrate current profitability, but solutions do exist - we can even provide funding solutions if you have a damaged credit history or CCjs.
Find out more about finance for Approved Building Inspectors facing financial difficulties.

How we help you capitalise your Approved Building Inspection business
At Rangewell, we understand the business and financial challenges you face as a Approved Building Inspector. 
We also know how to find the most appropriate solution for your funding needs. We can use our unrivalled knowledge of the lending market, and the products available on it to find the solutions you need.
 We know the lenders who can offer the most competitive rates for all types of finance, including Professional Loans, Unsecured and Secured Loans,As well as conventional loan products, we can help you find Alternative Funding, using new loan providers and innovative funding solutions.

Whether you have a straightforward finance need, or require a complicated 'Jigsaw' funding plan made up of a combination of products, we can work with you to find the answers that are right for you, your practice and your plans for the future.
Call us now to get our experts working for your Approved Building Inspection business .
Discover your range of finance. Every type of finance for every type of business.
Our goal is very simple - to help businesses find the right type of finance as quickly, transparently and painlessly as possible.
Find Funding
Our service is...
Impartial
Transparent and independent, treating all lenders equally, finding the best deals.
In-depth
Every type of finance for every type of business from the entire market - over 300 lenders.
In-person
Specialist Finance Experts support you every step of the way.
Free
We make no charge of any kind when we help you find the loan you need.