Refurbishing your veterinary practice
Bringing your practice up to date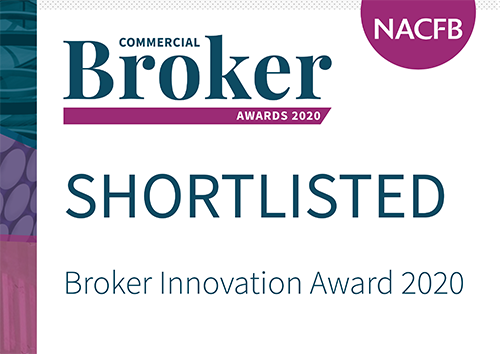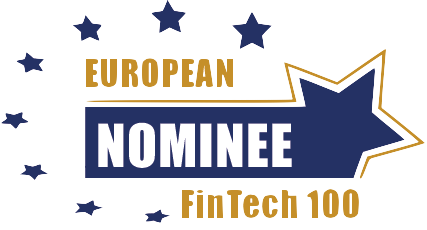 Unsecured Loans
1 to 60 months

Borrow up to £250,000

Rates from 4.9%

Straightforward monthly repayments
Secured Loans
Fixed repayments

Flexible repayment terms

Rates from 2% above base rate

Larger sums available
Asset Finance
Provide equipment

Hire Purchase from 6%

Lease with no upfront costs

Cover all types of assets
Your veterinary surgery must be clean, modern and well-equipped. We can find the most cost-effective way to fund the refurbishments you need
Tired surroundings, worn carpets and outdated equipment does not reflect well on your veterinary practice. Providing fresh, modern surroundings for your patients and bringing in the latest equipment can be a major expense - but it can be essential to send the message you want to pet owners. At Rangewell, we can help you find solutions for refurbishment, using our contacts across the entire UK lending industry to provide the most cost-effective answers for your particular needs.
"Like most people in the profession, I was motivated by a love of animals, but you can't afford to forget that even if being a vet is a calling, it has to be a business as well.
You can't expect people to bring in companion animals to a surgery that looks anything less than professional - because they will make an assessment of the standards of care that you provide based on the surroundings you provide them in.
My practice was suffering because I could not afford to give it a modern, clinical appearance. These days, you need to look more like a hospital to give people the confidence that you can offer the latest treatments.
I needed some new equipment - but the look of my exterior and my waiting room was almost more important. You have to ask yourself, is this the sort of surroundings I would expect from my doctor, and if the answer is no, it time to make some changes.
In my case, those changes involved a professional redesign. A new reception desk, new lighting, seating, flooring - and even a little building work to provide a little more space. Cramming a room full of canines, felines and rodents is a recipe for trouble. It meant that I needed to spend £70,000 to do things properly, and that was before I could look at some new instruments for my surgery.
I certainly didn't have the money from monthly income, but fortunately Rangewell had the solutions I needed to spread the costs."
Borrowing to fund refurbishment
A business loan could provide solutions for many types of refurbishment work, from simple redecoration to major conversions and the construction of extensions. Secured Loans can provide the high level of funding you need, with rates that can be as low as 2% above base rate, and with ten or more years to repay. Unsecured business loans, on the other hand, may be suitable for smaller sums, up to £250,000 with repayment terms usually under 5 years.  
If you need new equipment as part of your refurbishment plans, Asset Finance can also step in to help you spread these costs.
REAL EXAMPLES OF WHAT WE CAN DO
Find a lender to provide funding to update premises 

Help arrange Asset Finance to re-equip a consulting room

Help arrange a Secured Loan to extend a practices premises

Find the most effective source of funding to allow a vet to overhaul her entire property
The finance you need for your veterinary surgery
As a veterinary professional with your own practice you may be in a very good position to raise the finance you need. Lenders will be happy to work with you.
However, to get the most competitive solutions for your needs, you may require some help. At Rangewell, we know the lenders that can offer the most attractive funding solutions to professionals in the veterinary sector, from Start-up Finance for your veterinary practice to growth and Goodwill Loans. To find out more about simply call us. Our experts are ready to help.
Discover your range of finance. Every type of finance for every type of business.
Our goal is very simple - to help businesses find the right type of finance as quickly, transparently and painlessly as possible.
Find Funding
Helping you build your profits
Funding tailored to your needs
Funding can be drawn together from several sources and tailored to your exact needs.
Funding that recognises your status as a medical professional
As a professional veterinary practice owner, you may be able to enjoy preferential rates for borrowing.
Simple and fast Unsecured Loans
Unsecured Loans can be arranged quickly - and there is no need to put your assets or possessions at risk.
Ensuring you have the equipment you need
Asset Finance can help you ensure you can equip your new veterinary practice to the standards you want, and spread the cost.
Early repayment options
Some loan providers will accept early repayments, which means reducing the total cost of your borrowing overall.
Cutting borrowing costs for your business
At Rangewell, we search the entire UK lending market to find the most appropriate solutions for your funding needs, helping you reduce the costs of your expansion and refurbishment plans.
Download Rangewell's free and detailed guide to business lending for Veterinary Practices
What business finance solutions are available for your veterinary practice?

How can Asset Finance keep your equipment up to date?

Finding the right finance package for any purpose from a wide range of financing options - whether it's cash flow support, equipment needs, tax bills, buying your site, buying a second site, working capital boosts or growth

How to apply for finance for your veterinary business - what paperwork will you need to present?

Is it important to choose a provider who is authorised and regulated by the financial conduct authority?

 What is the difference between long- and short-term veterinary finance?

Get the financial assistance your practice needs for any kind of funding problem

If I'm submitting financial details online to a lender, is it secure - does it matter if the website uses cookies?

Are practices only eligible for business finance in the UK - Northern Ireland, Scotland, England and Wales?

Download this free resource now and find out how to get the financial support you need for your veterinary practice
An additional commitment
Borrowing may be a long-term commitment, with ongoing monthly repayments which will affect your cashflow.
You may need to repay
If you sell your business, you may need to repay your borrowing.
Borrowing may be a personal liability
Lending will be secured on your practice, but you may be personally responsible for repayment with some types of loan.
Our service is...
Impartial
Transparent and independent, treating all lenders equally, finding the best deals.
In-depth
Every type of finance for every type of business from the entire market - over 300 lenders.
In-person
Specialist Finance Experts support you every step of the way.
Free
We make no charge of any kind when we help you find the loan you need.