Goodwill Loans for Vets
Releasing the value held within your practice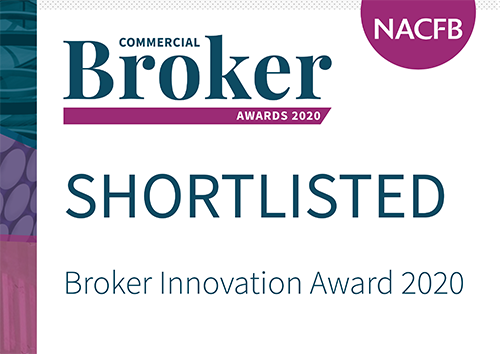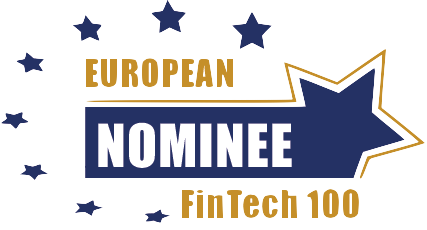 As a vet, your practice probably generates a great deal of revenue. But it can be difficult to enjoy the benefits of all the hard work you put in
Your veterinary practice probably creates a great deal of wealth - but it's locked away from you by the tax rules and the need to maintain your working capital. You can't simply dip into the wealth you have created without causing problems for yourself or your practice.
But there is a way to enjoy the results of your hard work - with a Goodwill Loan, or Cash Out. It can help you enjoy the wealth you have created, but leave the funds in your business bank account untouched. 
What is a Goodwill Loan for vets?
A Goodwill - or Capital Withdrawal - Loan can let you access the value in your veterinary practice without withdrawing funds from it.
It works by letting you use the goodwill built up in the practice as the security for a loan.
A Goodwill Loan can bring you a sum comparable to your annual turnover, typically between £50,000 and £500,000, with repayment terms of up to 15 years.
It's easy and fast to arrange. The lender will simply need to review your accounts for the last few years to make a decision. Interest rates will be agreed when the loan is taken out and, although they will be variable, are likely to remain significantly more favourable than with other types of lending.
REAL EXAMPLES OF WHAT WE CAN DO
Help a vet arrange a Goodwill Loan to put his two children through private school and university

Find a lender to provide a Goodwill Loan to help a vet to buy a small competitor

Helped arrange a Goodwill Loan to allow an practice owner to buy a light aircraft

Find funding to allow one vet to buy an investment property on the South coast
What can you do with a Goodwill Loan?
There are a few limits on what you can do with your loan - you can't use it to pay off your mortgage on your main home - but you can:
Buy property for investment
Buying a second home
Paying for an education
Buying another business
Buying additional premises for your veterinary practice
Use it for retirement planning or investments
"I'm not ready to retire yet, but I wanted to enjoy some of the better things in life now, and make sure I had a big enough pot when I am ready.  My accountant explained that I could not just withdraw funds from the business, but that I might be able to arrange a Goodwill Loan. I spoke to the veterinary funding experts at Rangewell who showed me the possibilities.
I took out a loan for £150,000. It was enough to pay for a holiday or two, and get my investment portfolio off to a good start."
To find out more about a Goodwill Loan for your veterinary practice, call and talk to our vet support team.
Other funding solutions for vets include:
Discover your range of finance. Every type of finance for every type of business.
Our goal is very simple - to help businesses find the right type of finance as quickly, transparently and painlessly as possible.
Find Funding
Helping you build your profits
Cash never leaves your practice
A Goodwill Loan leaves your practice's finances completely unaffected meaning you can enjoy some of the fruits of your hard work now.
Versatile funding for almost any purpose
A Goodwill Loan can be used for many purposes, from investment or buying property or simply for leisure.
No need for extra security
Goodwill Loans are secured on the future performance of your practice meaning that there is no need to put your assets or other possessions at risk.
Competitive funding rates
Goodwill Loans often represent a cost-effective way to borrow as a veterinary professional, as repayment rates can be very competitive.
Options for early repayment
Some Goodwill Loan providers will accept early repayments, which will reduce the total cost of your borrowing - letting your loan pay for itself.
Avoid the tax implications of taking money out of your business
Your Goodwill Loan will let you benefit from the value already built up in your practice, with the added benefit of no tax implications for you or your business.
Download Rangewell's free and detailed guide to business lending for Veterinary Practices
What business finance solutions are available for your veterinary practice?

How can Asset Finance keep your equipment up to date?

Finding the right finance package for any purpose from a wide range of financing options - whether it's cash flow support, equipment needs, tax bills, buying your site, buying a second site, working capital boosts or growth

How to apply for finance for your veterinary business - what paperwork will you need to present?

Is it important to choose a provider who is authorised and regulated by the financial conduct authority?

 What is the difference between long- and short-term veterinary finance?

Get the financial assistance your practice needs for any kind of funding problem

If I'm submitting financial details online to a lender, is it secure - does it matter if the website uses cookies?

Are practices only eligible for business finance in the UK - Northern Ireland, Scotland, England and Wales?

Download this free resource now and find out how to get the financial support you need for your veterinary practice
An additional commitment
Borrowing may be a long-term commitment, with ongoing monthly repayments which will affect your cashflow.
You may need to repay
If you sell your business, you may need to repay your borrowing.
Borrowing may be a personal liability
Lending will be secured on your practice, but you may be personally responsible for repayment with some types of loan.
Our service is...
Impartial
Transparent and independent, treating all lenders equally, finding the best deals.
In-depth
Every type of finance for every type of business from the entire market - over 300 lenders.
In-person
Specialist Finance Experts support you every step of the way.
Free
We make no charge of any kind when we help you find the loan you need.