Funding for livestock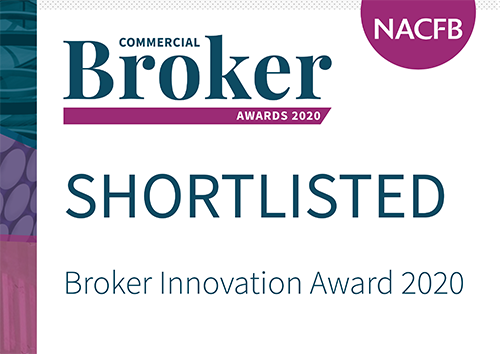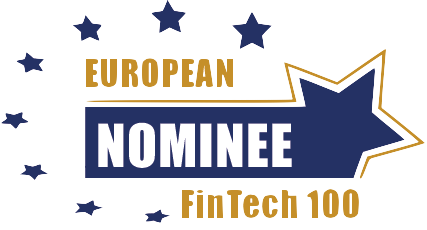 Versatile
Flexible funding secured on property

Use for any purpose on your farm

Buy the livestock you need

Bring in feed and deal with care bills
Designed Around Your Needs
Can be part of 'Jigsaw' Funding designed around your needs

Monthly, quarterly and annual repayments

Tailored around your cashflow

An adverse credit history need not be a problem
Flexible
Repayment and interest-only available

Roll up repayments

Buildings as well as land

Refinance or acquire property assets
Maintaining a healthy and profitable herd is vital for keeping your profits on track. Keeping animals in good condition is an expensive proposition - sometimes external funding is essential 
Beef, dairy, sheepmeat, pigs - if your livestock is your main source of income, buying them in, feed and keeping them in good condition is your main expenditure.
With the costs of livestock being so high, it's can be hard to source all the finances you need. Lump sums can be hard to come by when you're reliant on the land for your livelihood. Livestock Finance provides the solution, by giving farmers the option to secure a large, short-term loan against their existing assets in order to purchase additional finance quickly.
A Livestock Loan is a specialised type of Bridging Loan. Essentially, a Bridging Loan is a large, short-term secured loan. Like a mortgage, it is secured on property and the borrower must put up some collateral for the loan. Unlike a mortgage, Bridging Loans can be flexible and fast-moving.
A Bridging Loan may be arranged in a matter of days rather than weeks or months. This means that you can make rapid decisions and seize opportunities as they arise.
You can use livestock finance to buy in stock, from a single animal to an entire herd, to allow you to hold out for a fair price when you are disposing of animals, or to pay for feed. This means Bridging Loans offer much-needed financial flexibility to agricultural businesses. 
What is a Bridging Loan?
Bridging Loans are large-scale short-term loans. They are so-called because they "bridge the gap" until long term finances can be put in place.
Bridging Finance is often secured on property and mostly used to buy the property it is secured on, but it can also be used to raise funds on a property that is already owned, providing a cost-effective solution for raising cash for virtually any short-term need. So, you could take out a Bridge Loan to buy a herd at auction, or when a quick sale is required. He or she could then take their time to arrange funding which would repay the Bridging Loan. A mortgage may simply take too long to arrange when there is a bargain to be had.
Why Use Bridging Finance for your livestock?
Bridging Finance can be ideal for farmers who require a high level of funding, but who will inevitably face fluctuations in their income thanks to the weather and the markets.
Bridging Finance can be secured against nearly any asset, although property is most often used as the security. Some lenders will accept a second charge security, meaning that the loan can be against a property which is already under a finance arrangement such as a mortgage.
It can also be fast. Unlike high street banks, bridging lenders can turn a loan from application to approval in a very short space of time - often less than a week, and sometimes in as little as 48 hours.
How much will a bridge cost?
Several factors will influence the cost of a Bridging Loan, including your "exit strategy". This is how you intend to repay the loan.
So, for example, you could raise funding on a farmhouse to buy a herd at an auction. Once you have secured the animals, you can use future profits that they will generate as your exit strategy. Bridging providers will work flexibly with their customers to determine whether their exit strategy is viable.
In addition to a monthly interest cost, lenders may charge a lender arrangement fee – a fee for setting up the loan.
All costs will be agreed upon at the time the loan is set up.
REAL EXAMPLES OF WHAT WE CAN DO
Find a Bridging Finance deal to let a farmer secure a dairy herd

Source funding to allow a farm to buy piglets     

Found a lender to fund a prize bull

Find the most competitive funding to buy feed
Why you need Rangewell to set up a livestock loan
Like all Bridging Loans, Livestock Funding is designed to be set up fast to let you deal with urgent funding needs or to take advantage of business opportunities. But unless you have expert help, you can find it difficult to get the best deal. 
At Rangewell, we can help you find the most competitive deal for the loan you want.
Our knowledge can not only help you secure the funding you need for your livestock project  - it can save you a great deal of cash.
Remember, Bridging Loans are actually designed for short-term use, but we not only have the expertise to help you use them as a tactical source of funding for the short term, we can also work to find the most competitive source of long-term funding to replace them.
Our knowledge of funding solutions for the property sector can be an important asset for your business. Call us to find out more.
Discover your range of finance. Every type of finance for every type of business.
Our goal is very simple - to help businesses find the right type of finance as quickly, transparently and painlessly as possible.
Find Funding
Helping you build your profits
Buy land at auction
Bridging can provide cost-effective solutions to buy livestock.
Short-term funding
Bridge Loans can raise large sums for the short-term.
Funding for any purpose
Securing funds on your land can help you raise cash for feed, purchase or any other kind of funding need
For any size of herd
Livestock loans can be used for a few animals or a large herd. Any size of funding is available.
A fast application
Bridging Finance providers will look at several factors, including your credit profile, the value of the asset you want to fund and your exit strategy, so they can make a decision in the shortest possible time.
A single repayment
In most cases, all fees, interest and charges can be rolled up into a single repayment made at the end of the loan term.
Download Rangewell's free and detailed guide to Finance for Farming
What types of agricultural finance are there for your farm business and which do you need?

What is Asset Finance - and how can it give British farmers a business advantage when it comes to agricultural machinery?

Can I use business finance to fund renewable energy projects on my agricultural land too?

Is it important to use a lender who is authorised and regulated by the financial conduct authority?

I am looking for short term unsecured business loans - are my options for finance limited?

Are there any downsides to business finance?

What paperwpork do I need to prepare for an application?

Download our free e-book now on funding your farm
You must have the right funding arrangement
There are many forms of business finance. Getting the most appropriate type for your particular needs is essential to avoid keep costs under control.
Asset finance means a monthly commitment
Investing in new machinery with asset finance will mean repaying from month one. Turnover may not increase immediately.
Long term financial commitments
You may not be able to pull out of a finance arrangement once it has been set up.
Our service is...
Impartial
Transparent and independent, treating all lenders equally, finding the best deals.
In-depth
Every type of finance for every type of business from the entire market - over 300 lenders.
In-person
Specialist Finance Experts support you every step of the way.
Free
We make no charge of any kind when we help you find the loan you need.