Franchise Loans for vets
Buying into an existing business model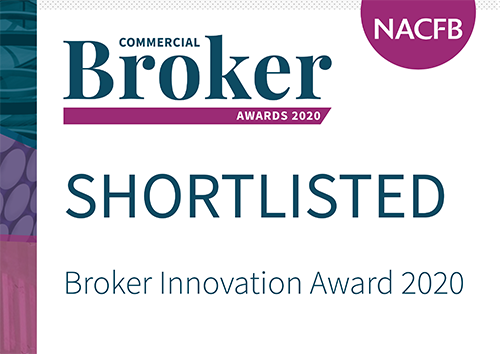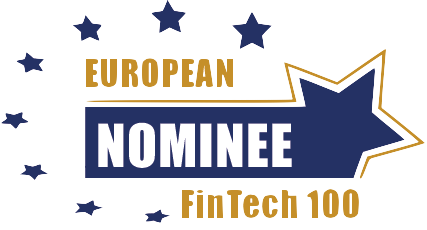 Scaled for your business
All levels of franchise

No Maximum

Competitive rates

From 2% above base rate
Support
Variety of repayment schemes

Adverse Credit – no problem

Expert support

Individual arrangements
Comprehensive
Initial fees

Property costs

Set-up costs

Ongoing costs and working capital
Running a thriving practice makes demands on your business as well as your clinical skills. Becoming a franchisee within a major group could allow you the freedom and independence to run your own practice with proven support
Running your own franchised veterinary practice could put the resources of a nationwide group and a major marketing force behind your business. It could help you increase patient numbers and support you in providing the standards of care you set yourself.
But buying a franchise will require a major investment. The precise costs involved will vary. The different franchisor groups  have different arrangements and business models. Most will include a substantial initial fee, and expect you to commit to substantial investment to bring your practice in line with their branding and provide the appropriate level of equipment and facilities. You may also find there is a monthly fee and additional expenses to consider once you are actually up and running.
Despite the costs, there can be a sound business case for franchising, and many vets have found that it has provided a real boost to their business. However, many business lenders, such as banks, may not be able to help as your business is technically a start-up, lacking a business history.
This means that a specialised franchise loan package may be essential. At Rangewell, we can help you find the funding you need with  a specialised franchise loan package.
How Rangewell can help you become a franchised vet
If you are considering a veterinary franchise, getting the necessary finance in place beforehand is vital, and really needs to be arranged as early as possible.
In fact, we believe that it should actually be one of the first steps you take if you are considering a franchised business. At Rangewell, our team of business finance experts have in-depth understanding of the levels of funding required by many of the major franchise providers.
They may be able to support you and discuss the sums involved, even before you have settled on the franchise you want. They can certainly use their expertise to find you the most appropriate lenders, and to help you secure the funding to support your plans.
REAL EXAMPLES OF WHAT WE CAN DO
Find a funding for an established partnership

Help arrange funding for a practitioner with adverse credit

Help an practitioner turn floundering practice into a thriving franchised operation

Found funding for a practitioner to take over an existing franchise
Let us find the finance you need to join a veterinary franchise
We've helped many clients to find the finance they need to move forward with the franchise they want – and, subsequently, go on to run highly successful businesses.
We know the specialist lenders who can help you with the purpose-built franchise loans that you will need. They will be able to look at your experience, your business proposal and the potential of the franchise you have chosen - giving you the chance to benefit from their expertise, as well as the finance you need.
Simply call us to discuss your plans.
Discover your range of finance. Every type of finance for every type of business.
Our goal is very simple - to help businesses find the right type of finance as quickly, transparently and painlessly as possible.
Find Funding
Helping you build your profits
Understanding franchising
At Rangewell, we have helped entrepreneurs take on a wide variety of franchised businesses. Our specialised understanding helps you avoid the pitfalls and secure the funding you need to succeed.
Knowing franchise-funding lenders
We don't simply introduce the lenders that are most sympathetic to franchises. We can put you in touch with specialists in your sector.
Funding scaled for your practice needs
The level of franchise funding you can obtain depends on a variety of factors, including your credit rating and number of years in business. We can help you increase your chances of securing the funding you need.
Flexible repayment terms
You may need to borrow a substantial sum to take on the franchise you want. Repayment terms can be spread over several years to provide an affordable solution to your needs.
Any franchise
We work with a range of franchise businesses - including veterinary practices.
A simple first step
If you are considering veterinary franchise financing, simply get in touch with the Rangewell team. One of our experienced franchise financing professionals will contact you to discuss your needs and answer any questions you have.
Download Rangewell's free and detailed guide to business lending for Veterinary Practices
What business finance solutions are available for your veterinary practice?

How can Asset Finance keep your equipment up to date?

Finding the right finance package for any purpose from a wide range of financing options - whether it's cash flow support, equipment needs, tax bills, buying your site, buying a second site, working capital boosts or growth

How to apply for finance for your veterinary business - what paperwork will you need to present?

Is it important to choose a provider who is authorised and regulated by the financial conduct authority?

 What is the difference between long- and short-term veterinary finance?

Get the financial assistance your practice needs for any kind of funding problem

If I'm submitting financial details online to a lender, is it secure - does it matter if the website uses cookies?

Are practices only eligible for business finance in the UK - Northern Ireland, Scotland, England and Wales?

Download this free resource now and find out how to get the financial support you need for your veterinary practice
An additional commitment
Borrowing may be a long-term commitment, with ongoing monthly repayments which will affect your cashflow.
You may need to repay
If you sell your business, you may need to repay your borrowing.
Borrowing may be a personal liability
Lending will be secured on your practice, but you may be personally responsible for repayment with some types of loan.
Our service is...
Impartial
Transparent and independent, treating all lenders equally, finding the best deals.
In-depth
Every type of finance for every type of business from the entire market - over 300 lenders.
In-person
Specialist Finance Experts support you every step of the way.
Free
We make no charge of any kind when we help you find the loan you need.