Inventory Finance: funding based on the goods you carry
Don't lock your funds in your stock room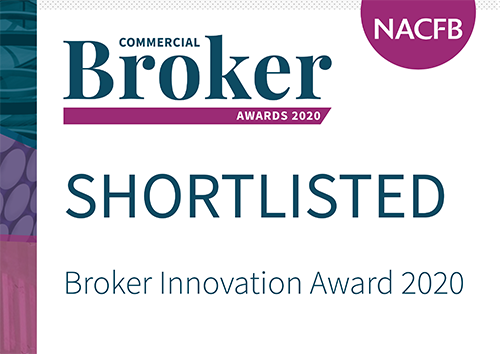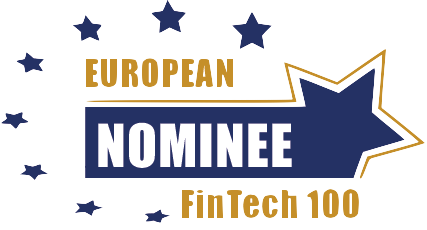 Vaersatile
Funding secured on your inventory

Can be used with all types of stock

Free up working capital

May be used as a part of a broader funding package
Affordable
Rolling facility

Short term lending

Adverse Credit – no problem

Funding can be provided rapidly
Fund growth
Funds for any legal purpose

Improved cashflow

Reduce financial risk

Ideal for supporting growth
Talk to Rangewell – the business finance experts
Whatever the sector you work in, if you carry inventory, you are carrying a financial burden. We work across the entire lending market, and can find lenders who will help you turn that burden into a valuable asset.
Whether you are a retailer, wholesaler or manufacturer, your business may have its largest investment lying in your stockroom or warehouse.
You may have hundreds of thousands of pounds worth of stock standing idle, and this can become a problem. The money tied up in your stock is not available to run improve and grow your business. In fact, one of the biggest assets in your business could be your inventory - especially if you work with high-value items such as electronics or luxury goods.
Inventory Financing could let your business release the value you have already invested in your inventory to raise money, by using it as security for a revolving line of credit.
You could use this line of credit in any way you wish. It can be ideal to simply buy in additional inventory, ensuring you have the stock you need. You can use it to fund production, to deal with an unexpected expense or to help your business work through seasonal fluctuations in cash flow.
How it works
Inventory Financing, or Inventory Lending, is a type of Asset-based Lending that is a short-term loan, secured by the inventory you already hold.
As the inventory is sold on to customers, the loan is gradually paid off. When you buy in new inventory the cycle can start all over again.
So, if you are a retailer, inventory finance can help you keep your shelves full. If you are a wholesaler, you can keep your warehouse stacked and ready with all the lines your customers need.
You have more to sell, without having to pay upfront.
When you should use Inventory Finance
Inventory Financing can be appropriate when your company has a high inventory turnover but is short of cash. It can provide a solution if:
You are a conventional retailer, with shelves you need to keep full
You are an online retailer, needing to maintain instant availability
You are a wholesaler, wanting to stock a large number of lines
You are a manufacturer ready to prepare for the next production cycle
Borrowing on the stock you already hold can be an astute way to smooth your cash flow, ensuring that you no longer need to sell stock before you can access the value locked up in it.
Why you need Rangewell to arrange Inventory Finance
Inventory Finance can be an appropriate solution for many businesses, but with some providers, costs and fees may be high.
Finding an arrangement which suits your business and your financial circumstances, and offers the level of funding you need may require expert help.
Providers may specialise in certain sectors - and may not have the expertise to offer solutions for your business.
Some providers may not offer the scale of funding needed by your business
Interest rates and fees may vary greatly between lenders
Inventory financing interest rates may be higher than some other kinds of funding, making getting the most competitive solution essential for your business
You will need to be an established business with a good sales record and credit history
At Rangewell we can work with you to look at your financial needs, and help you decide if an Inventory Finance solution really does offer the most appropriate solution for your business. Then we can help you find the lenders who are most suitable for your particular business sector, and who can provide the level of funding you need at the most competitive rate.
REAL EXAMPLES OF WHAT WE CAN DO
Find a lender to provide an inventory finance facility for an IT company that had only been in business for six months

Source funds to support a winter sports retailer through a summer downturn

Set up funding for a business already in a Creditors Voluntary Agreement

Find a small company an inventory finance facility at a rate 50% lower than a leading provider offered

Find a facility for a company in a turnaround
Why you should call us now
At Rangewell, we are experts in business funding. We will work with you to see if an Inventory Finance facility really is the best solution for your business and look at the alternatives, such as Purchase Order Finance or even more general small business loans, if it's not.
If Inventory Finance can provide a cost-effective financial solution, we will help you find the provider who can offer the most competitive rates.
To see if Inventory Finance can provide the solution that you need just call us.
What people say about Inventory Finance...
We make all our sales in winter. Inventory finance lets us run production all year round.
The stock room has hundreds of thousands of pounds of goods locked up in it. This way, that value can work for the business.
It's not for everybody, but if you need to keep the shelves full, it can make a great deal of sense.
Discover your range of finance. Every type of finance for every type of business.
Our goal is very simple - to help businesses find the right type of finance as quickly, transparently and painlessly as possible.
Find Funding
Helping you build your profits
Enjoy volume discounts
Having extra working capital can let you purchase inventory with volume discounts, and importantly when prices and terms are advantageous - not during heavy demand periods when prices are highest.
Increase production efficiency
You may be able to reduce costs through efficiencies of scale by using larger production runs.
Reduce transport costs
Buying in bulk can reduce your transport costs with larger orders.
Improve your customer's choice
You can maintain higher retail stock levels, offering more choice and a more appealing sales environment for your customers.
Funding that grows with your business
Inventory financing can automatically keep pace with your stock levels and the growth of your business.
Provide working capital
Working capital is essential for your everyday operations. Using the assets in your inventory can provide the funds you need.
Download Rangewell's free and detailed guide to Inventory Funding
How does Inventory Financing work?

What level of funding does it provide, and what are the alternatives?

How to pick the right provider

Paperwork you need to provide with your application

Is your business suitable?
High interest rates
Inventory Finance should probably not be your first option for financing. This is because it can be more expensive than other alternatives.
You need to be an established business
You need to be an established business with a tangible inventory, a proven sales history and good credit. Lenders want to be sure you can meet your loan payments.
You need steady sales
If sales suddenly decline, you may have to unload your inventory at a loss. This would undermine your ability to support your line of credit and service existing debt.
Our service is...
Impartial
Transparent and independent, treating all lenders equally, finding the best deals.
In-depth
Every type of finance for every type of business from the entire market - over 300 lenders.
In-person
Specialist Finance Experts support you every step of the way.
Free
We make no charge of any kind when we help you find the loan you need.