Alternatives to Venture Capital Funding: Don't sell your business before you even launch
Avoid the risk of losing control of you business to get the funding you need with alternatives to venture capital funding.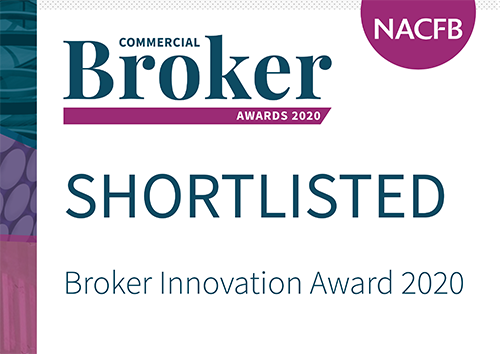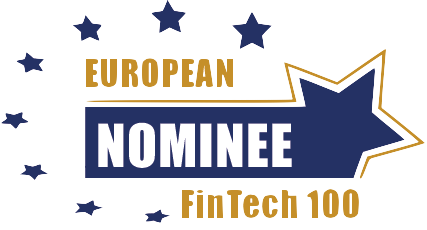 Choice
All types of finance

No Maximum loan size

No loss of control

Startups or established business
Scaled for your needs
Any scale of funding

Adverse Credit – no problem

Lending optimised for particular business needs

Simple repayment arrangements
Control
Funds for any legal purpose

Up to 100% Loan to Value available

No dilution of equity

'Jigsaw' funding solutions
Talk to Rangewell – the business finance experts
Investors can provide the funds you need when you have ambitious business plans - but they can mean losing control of your business. At Rangewell we can help you find alternative ways to raise the funding you need without risks.
Venture Capital can provide the funds needed to you launch your business - but it can mean losing control.
Venture Capital is equity finance. It allows you to raise capital by selling part of your business and can provide a solution for startups and new businesses in need of cash. It could bring you the funds you need, but it also has some serious drawbacks.
The worst is that you could lose control of your company. Venture Capital investment means that in exchange for cash, an individual or corporate investor takes a share in your company.
If being your own boss is one of your key reasons for starting the business, you may want to look at the alternatives.
At Rangewell, we can introduce you to alternatives to Venture Capital investment which could help you stay in control.
The top alternatives to Venture Capital funding
There are several other funding sources that you should consider.
Business Loans
Traditional bank loans may be difficult to secure, but there is a wide range of other lenders who can provide cash loans. Some may require security and often require a personal guarantee, but it is often possible to structure a loan with repayments that meet your business needs.
Venture Debt or Mezzanine Debt
Venture Debt typically is backed by assets of the business, while Mezzanine Debt is often a high-interest rate debt that may be convertible to equity in some business scenarios.
Commercial Mortgages
It may be possible to structure a Commercial Mortgage to provide funds for buying a property or a business, or to use existing property assets to release funds for any business purpose.
Asset Finance 
Asset Finance is, basically, a loan to buy equipment and can be a relatively low-cost way to borrow as the equipment itself provides security for the loan. Asset Refinance can allow you to raise money by selling assets to the loan company, and repurchasing them with a Hire Purchase or similar agreement. You can continue to use the asset while it acts as security for the loan you need.
Invoice Factoring 
Invoice Factoring could allow you to get an advance on your invoices it can be arranged quickly, in a fraction of the time it takes to arrange Venture Capital support.
What about the costs?
Remember, Venture Capital funding does not have to be repaid as it is an 'equity' investment, or a stake in your business, while alternatives that involve lending do. The cost of business lending has always tended to be higher than that for personal loans.
It is important to have a complete understanding of the costs involved before finalising your business plans. At Rangewell, we can help you understand the costs of various options to help you make clear financial plans.
Why you need our help
There are several alternatives to Venture Capital that you may want to consider, but you may face a major challenge.
As you are starting up your business you will have you have no trading history or accounts to demonstrate that your business will be able to repay a loan.
Fortunately, at Rangewell, we know that the lenders who can provide the funding you need to get your startup business off the ground,  and how to approach them for the funds you need.
REAL EXAMPLES OF WHAT WE CAN DO
Find funding to allow a new business to acquire premises

Help find the most competitive funding to help a startup acquire a van

Source a professional loan for an accountant ready to start a practice

Find the most competitive lender for equipment and spread the cost with HP

Help arrange 'jigsaw' funding for all aspects of a startup
Call us now
As business finance experts, we understand the challenges you face and the options that are open to you. We also know the lenders who share our enthusiasm, who are most likely to help with new business plans, and who can offer the most competitive rates for all types of finance.
Coming to Rangewell means getting our expert team working for you and your new business.
We want your launch to succeed - and we want our financial expertise to provide an important asset for your future. We can discuss your objectives, and help find answers scaled to fit your business as it grows. When you call us, we can explain the options – and find you the solutions you need fast.
At Rangewell, we help all types of business find all types of finance, and we can find the most suitable providers for your new business. Call us to discuss your startup plans.
It would have taken months to find VC who could work with us. Rangewell got us funding in 24 hours.
We thought that venture capital was the only way to fund our startup. We found an alternative that left us in charge.
We could have taken on a venture capital partner, but we wanted to stay in control of the business...
Discover your range of finance. Every type of finance for every type of business.
Our goal is very simple - to help businesses find the right type of finance as quickly, transparently and painlessly as possible.
Find Funding
Helping you build your profits
Most businesses need investment
Venture capital can provide funds, but whether you need to invest in growth, provide working capital or deal with a cashflow shortfall, a business loan could also provide an answer.
The money you need, fast
Venture capital can take months to secure. Many alternative lenders can accept online applications,  Some can get money into your business account on the same business day that you apply.
Stay in control
Venture capital investment is like taking on a partner, who may want to get involved in business decisions. With a loan, you stay in control of your company.
Flexible repayment terms
You will need to make loan repayments. These can be fixed, so you can budget ahead. Many lenders accept early repayment, which can cut interest costs.
Alternative loans at any scale
There are alternative lenders for all sizes of loan. You can apply for a small sum with an unsecured loan, or a large strategic loan secured on your assets.
Knowing the right lenders
Some alternative lenders specialise in particular business sectors. At Rangewell, we can help you find the most appropriate lenders for your business.
Download Rangewell's free and detailed guide to Alternative Lending
What kinds of lending are there?

What are the costs of Alternative Lending?

What are choices do I have?

Why type of funding is best for my business?

What are the restrictions?

The downsides of borrowing

Paperwork you need to provide with your application
Remember the costs of borrowing
Venture capital investment does not have to be paid back. A loan or other funding will commit you to regular repayments, which will need to be funded out of your business profits.
Your credit rating may be affected
Your personal, as well as your business credit rating may be affected if you don't keep up repayments on a business loan.
You may need a secured loan
Your loan may need to be secured, and your home or other assets may need to be used to provide the security. This means that they could be at risk if your business cannot make the repayments
Our service is...
Impartial
Transparent and independent, treating all lenders equally, finding the best deals.
In-depth
Every type of finance for every type of business from the entire market - over 300 lenders.
In-person
Specialist Finance Experts support you every step of the way.
Free
We make no charge of any kind when we help you find the loan you need.
Frequently asked questions
Have A Question?
How do venture capitals raise money?

Venture Capital firms provide a professional investment facility. They raise money from Insurance Companies, Pension Funds and wealthy Individuals. They use this money to fund an investment portfolio with asset classes such as stocks, bonds, property and business clients.

How do VC investors make money?

Venture capitalists make money by investing in a start-up or scale-up company, and take a share of the company. When the company is sold to a larger company or begins to sell shares through the stock market the venture capital fund sells its shares, for more money than it originally paid.

Do start-ups need Venture Capital?

There are many ways to fund a start-up company. A Venture Capitalist may be one source of funding, but may not be suitbale for all types of business. If you have a start-up plan, you can find out more about the ways to fund it by talking to a funding expert.

How do you increase equity capital?

If taking on more debt is not financially viable, a company can raise equity capital by selling a share of itself to an investor. Because the investor owns a portion of the business, he or she takes a share of the profits and there is no loan to pay interest on.
Question Not Answered?
If your question hasn't been answered above, please get in touch with us and we'll be happy to help.