Commercial Property Refinance: Unlock the wealth in your business property
Making your business premises work to bring the funds you need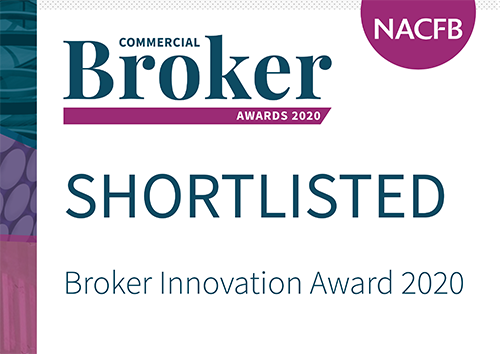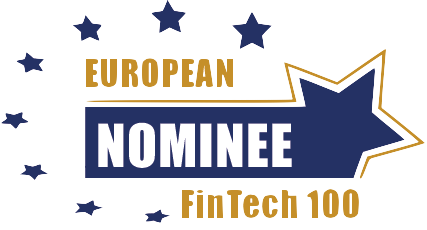 Refinance
A cost effective way to raise finance

£50,000 – No Maximum

Rates from 2% over base rate

Non-status and full status
Cost effective
Terms up to 20 years

Up to 80% Loan to Value available

Adverse Credit – no problem

Individual arrangements tailored to your circumstances
Flexible
Funds for any business purpose

Repayments geared to your turnover

Effective funding for growth

Refinance based on land, commercial or residential property
Buying new premises, acquiring a supplier or competitor, funding ambitious growth plans – there are many reasons why you might want to invest a large sum of money in your business.
Getting the funds you need at the most competitive rates can be essential, especially when if you are thinking hundreds of thousands of pounds.
If you are looking at the most cost-effective way for your business to raise cash, property refinancing may be the solution.
What is Commercial Property Refinancing?
If your business has been established for a few years and has acquired – or even started to acquire its own premises, you could be sitting on a valuable and appreciating asset. By buying rather than leasing your property, whether it is an office, warehouse, factory or depot, you have been building up a store of wealth.
Commercial Property Refinancing lets you access that wealth, and use it to provide the scale of funding your business needs, while keeping costs down
Reducing your outgoings
If reducing outgoings rather than raising additional cash is your priority, refinance can still be the solution.
You do not need to have paid off your current mortgage to arrange a new one. Your property will probably have appreciated in value, and the means that the chances are that you can get a better deal on your existing loan. So if you want to reduce the monthly repayments on your current mortgage, cut the demand on your cashflow and release funds for use elsewhere in your business, refinancing your current commercial mortgage could help. You may be able to simply paying off an existing loan and replacing it with a new one may be an effective solution.
How Mortgage Refinancing works
In simple terms, any Commercial Mortgage is a loan secured on your property assets.
This means that if you were to fail to make the repayments, the lender would have the right to seize the property and sell it to recoup the loan they have made you.
This sounds like a risk but, in fact, it works in your favour. Because the risk to the lender is small, the interest rate they charge can be reduced. As a result, the costs of a Commercial Mortgage can be cut, making it among the lowest cost lending that is commercially available.
So, if you want to raise cash, a Commercial Mortgage can be the most cost-effective solution available. With the current low interest rates and high property values, it could be the simplest way to get the funds you need.
It works by letting you take out a new Commercial Mortgage on your existing property. If you own the property outright, all the money you raise is yours to use in any way you wish.
If you are refinancing an existing Commercial Mortgage, you can repay your original loan, and use any surplus cash to help build your business.
In both cases, you repay the loan over the time agreed, and regain full title to your premises when the funds are paid off. The chances are that by doing so you will be able to take advantage of rates that are currently low.
How to arrange Commercial Property Refinance
Many commercial lenders will be able to provide property refinance. Most will have similar requirements.
Lenders will want to see a significant amount of financial information. They will need to understand your business and see balance sheets, statements showing profit and loss and cash flow data, and possibly details of your plans for the future. They may also need to see details of your personal finances, and will expect you to have a good credit history.
They will also want to confirm the current market value of the property you want to refinance. The condition and type of the premises will be important, and if the valuation has changed since you took out your original mortgage, this could have an impact on the loan-to-value calculation for a new loan.
Before taking the plunge and refinancing a Commercial Mortgage, business decision makers should ensure they are fully informed about the process and consider all of the pros and cons
While there are clear benefits to refinancing, there are drawbacks too, so it is crucial for businesses to think carefully about whether it is the best option in the long term.
The advantages
Refinancing could enable you to access any equity tied up in commercial property, freeing up working capital
You may be able to enjoy a lower interest rate, to reduce your costs
You may be able to extend the term of your borrowing to reduce your monthly repayments
The disadvantages
Refinancing a Commercial Mortgage can be an expensive process with arrangement, plus other, fees. Solicitors and your accountant may need to be involved, and will charge for their time
If you are changing from one provider to another, your current lender might charge you for early repayment of the loan
Interest rates cannot be permanently fixed, and may increase considerably after any fixed period expires
If refinancing means you will be paying off your mortgage for longer, you could end up paying more overall
REAL EXAMPLES OF WHAT WE CAN DO
Help a marketing company refinance its offices to buy a graphics studio

Find the most competitive funding for a business wanting to cut its existing monthly outgoings

Arrange refinance for an industrial unit operator buy an adjacent site to expand

Source refinance funding to allow a residential landlord to build his property portfolio

Arrange funding for a transport company to buy a regional depot by refinancing their London base
Commercial Property Solutions from Rangewell
Commercial Property Funding involves major expense. Once you have weighed up the benefits and drawbacks and decided that refinancing is the right option, you need to ensure that you know the real costs details of any new loan, such as the interest rate and the fees involved. It is essential to have expert knowledge to ensure you have the kind of funding that will help you reduce your outgoings, or raise the funds you need at the minimum cost.
At Rangewell, we have access to the full range of funding from lenders across the market. It lets us use our property finance expertise to support your business plans – and ensure that you have the financial solutions you need.
ANY PROPERTY USED AS SECURITY, WHICH MAY INCLUDE YOUR HOME, MAY BE REPOSSESSED IF YOU DO NOT KEEP UP REPAYMENTS ON YOUR MORTGAGE.
What business owners say about property refinance
We are a marketing business, and we relied on an artwork studio supplier. We refinanced our office building to buy out the studio - slashing our costs.
We work from a depot in London, but when the chance to buy a property in the midland came up, we jumped at the chance. Refinancing our London base let us pay cash for our new premises.
I run a business park. When the next door site came up for sale, I refinanced the park to buy it. I've doubled the size of my operation, and the new units are paying for new loan.
Discover your range of finance. Every type of finance for every type of business.
Our goal is very simple - to help businesses find the right type of finance as quickly, transparently and painlessly as possible.
Find Funding
Helping you build your profits
Cost-effective funding for your business
Commercial mortgages can provide the most cost-effective ways to raise large sums. It means funds for any purpose at the low cost of a property loan
Reduce outgoings
Refinancing an existing mortgage can often let you enjoy more favourable terms - reducing your monthly commitments and freeing up cash.
Funds for any purpose
You can use the funds you raise for refinance for any business purpose. Refinancing can therefore provide funds which might otherwise be outside lenders approval criteria.
Short-term and long-term funding
You can use refinancing to raise funds for the short term. Raise the cash you need and you may be able to repay in full as soon as your investment delivers profits.
Build a property portfolio
Refinancing an existing property can help you buy another - making it the simple way to build a property portfolio, for residential or commercial letting.
Rates may be negotiable
There are many lenders prepared to offer refinance deals. At Rangewell, we can help find and negotiate the most competitive deal for you and your business.
Download Rangewell's free and detailed guide to Commercial Property Finance
What types of funding are available for commercial property?

How do commercial mortgages differ from residential mortgages

How can refinance free up funds?

What are the restrictions?

The downsides and how to avoid them

Paperwork you need to provide with your application

Can refinancing a commercial mortgage help businesses with cash flow?

Do all lenders have to be authorised and regulated by the Financial Conduct Authority?

Is a bridging loan classed as short term business finance? 

Must my business have a registered office in England/be registered in England to qualify for a business mortgage? 

 What interest rate can I expect with property development finance?

What about commercial owner-occupied/residential mortgages or buy to let mortgages?

 Am I able to refinance an existing commercial mortgage?

Download this free resource on financing a commercial property
Costs may be higher than you expect
Interest rates on Commercial Property Funding are set on an individual basis and may be higher than a residential mortgage. Legal and other costs may also be higher.
Rates are variable
Although you may be able to fix interest rates for an initial period, the rates will be variable over the longer term. This means that your monthly outgoings could increase in the future.
The risk of loss
Any property used as security, which may include your home, may be repossessed if you do not keep up repayments on your mortgage.
Our service is...
Impartial
Transparent and independent, treating all lenders equally, finding the best deals.
In-depth
Every type of finance for every type of business from the entire market - over 300 lenders.
In-person
Specialist Finance Experts support you every step of the way.
Free
We make no charge of any kind when we help you find the loan you need.
Frequently asked questions
Have A Question?
Can you refinance a commercial property?

Yes, you can refinance a commercial property to reduce the cost of an existing mortgage, by remortgaging and taking a new deal with a lower rate or longer term, or to raise cash by taking out on a property you already own..

How does refinancing a building work?

Refinancing means getting a new mortgage to replace the original and is done to allow a borrower to obtain a better interest term and rate. The first loan is paid off, with a second loan arranged on more favourable terms.

Can you get an equity loan on a commercial property?

Commercial equity loans use the equity you've built up in a property to provide cash. These loans are typically offered by banks but can be offered by private lenders. Commercial Equity Financing is also ideal for business owners that need additional funds to pay bills or expand their business.
Question Not Answered?
If your question hasn't been answered above, please get in touch with us and we'll be happy to help.